Tue Nov 14, 2017, 06:55 AM
Aquila (1,615 posts)
A real-life flying man reaches speed of 32mph to set world record with body-controlled jet suit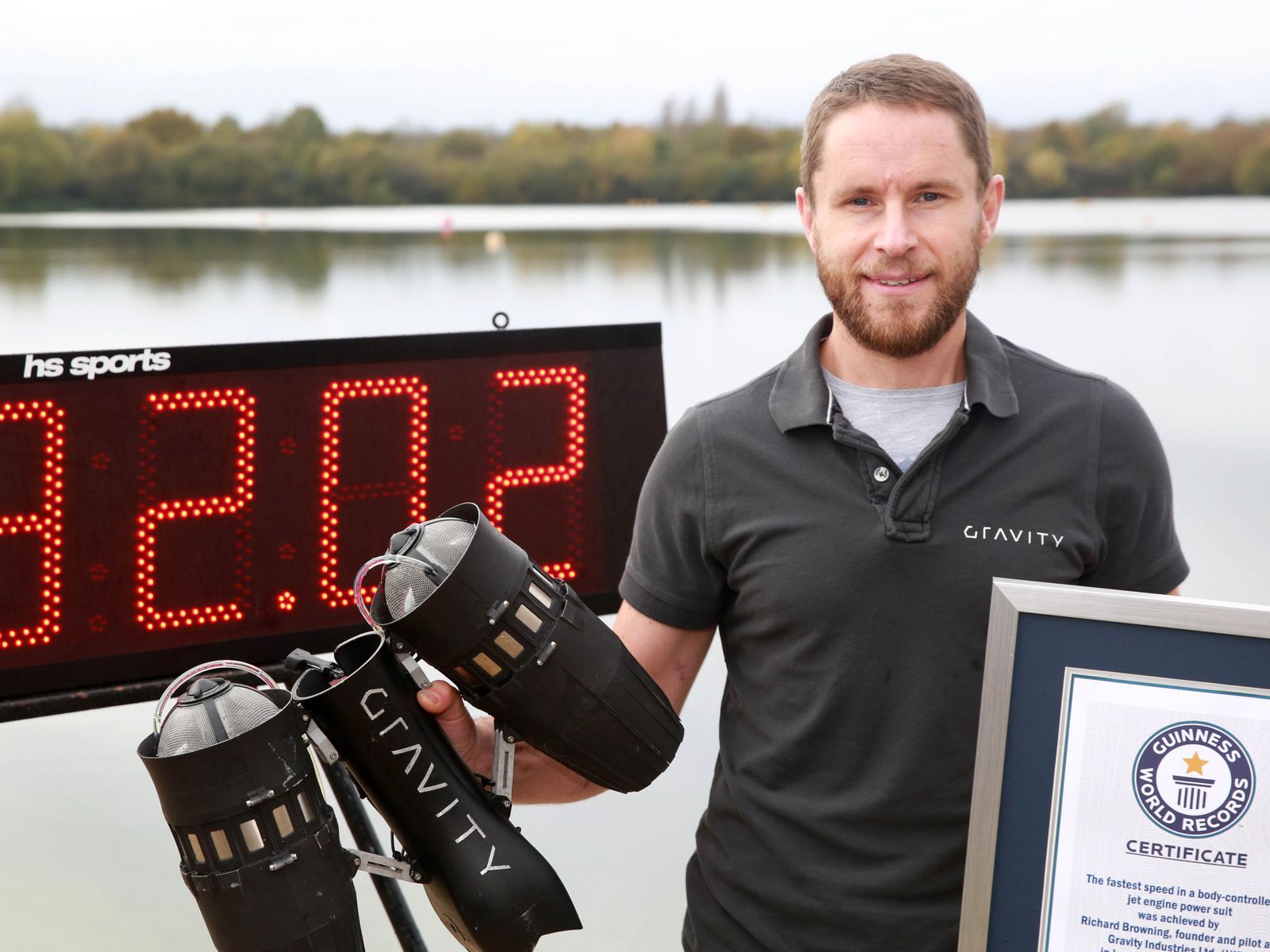 It wasn't Hollywood but Richard Browning's bid to make world history was straight out of a superhero film.
Browning set a Guinness World Record for the fastest speed in a body-controlled jet engine power suit this week.
The founder and chief test pilot of British tech company Gravity Industries reached a speed of 32.02mph on his third attempt at Lagoona Park in Reading.
Then he mis-timed a turn and dropped into the lake.
It mattered little by then, however, as he had already made history.
Adjudicator Pravin Patel from Guinness World Records was on hand to make sure that Browning's speed was measured accurately over at least 100 metres.
The "Iron Man" suit is made up of six kerosene-fuelled micro gas turbines, which each have 22kg of thrust.
It is controlled solely by body movement so Browning had to practice core strength exercises before his record attempt so he was able to balance in the air...more
https://news.sky.com/story/richard-browning-sets-world-record-in-jet-engine-iron-man-suit-11119148
0 replies, 158 views