Sun Jan 21, 2018, 06:21 AM
Gunslinger201 (46,330 posts)
Obama Administrations Brazen Plot To Exonerate Hillary Clinton Starting To Leak Out
A former federal prosecutor says the truth is starting to seep out about the Obama Administration's "brazen plot to exonerate Hillary Clinton" and "frame an incoming president with a false Russian conspiracy," according to an exclusive interview with The Daily Caller News Foundation.
Joe diGenova, a former federal prosecutor, connects the dots on former Obama administration Justice Department and FBI officials who may have "violated the law, perhaps committed crimes" to politicize law enforcement and surveillance against political opponents.
He says former FBI Director James Comey conducted a fake criminal investigation of former Secretary of State Hillary Clinton as they "followed none of the regular rules, gave her every break in the book, immunized all kinds of people, allowed the destruction of evidence, with no grand jury, no subpoenas, no search warrants. That's not an investigation. That's a Potemkin village. It's a farce."
http://dailycaller.com/2018/01/20/obama-administration-plot-exonerate-hillary/
Never did they expect She would lose. Now its going to pop like a pimple. Believe me, Obama won't stand up to a proper vetting. Shit's about to get real up in here!
2 replies, 388 views
Replies to this discussion thread
| | | | |
| --- | --- | --- | --- |
| 2 replies | Author | Time | Post |
| Obama Administrations Brazen Plot To Exonerate Hillary Clinton Starting To Leak Out (Original post) | Gunslinger201 | Jan 2018 | OP |
| | DoDaMan | Jan 2018 | #1 |
| | Gunslinger201 | Jan 2018 | #2 |
---
Response to Gunslinger201 (Original post)
Sun Jan 21, 2018, 07:07 AM
DoDaMan (6,561 posts)
1. I've been saying it all along:
If I were a democrat who did not already receive a pardon from Obama, I'd be worried.
---
Response to DoDaMan (Reply #1)
Sun Jan 21, 2018, 07:17 AM
Gunslinger201 (46,330 posts)
2. Obamagate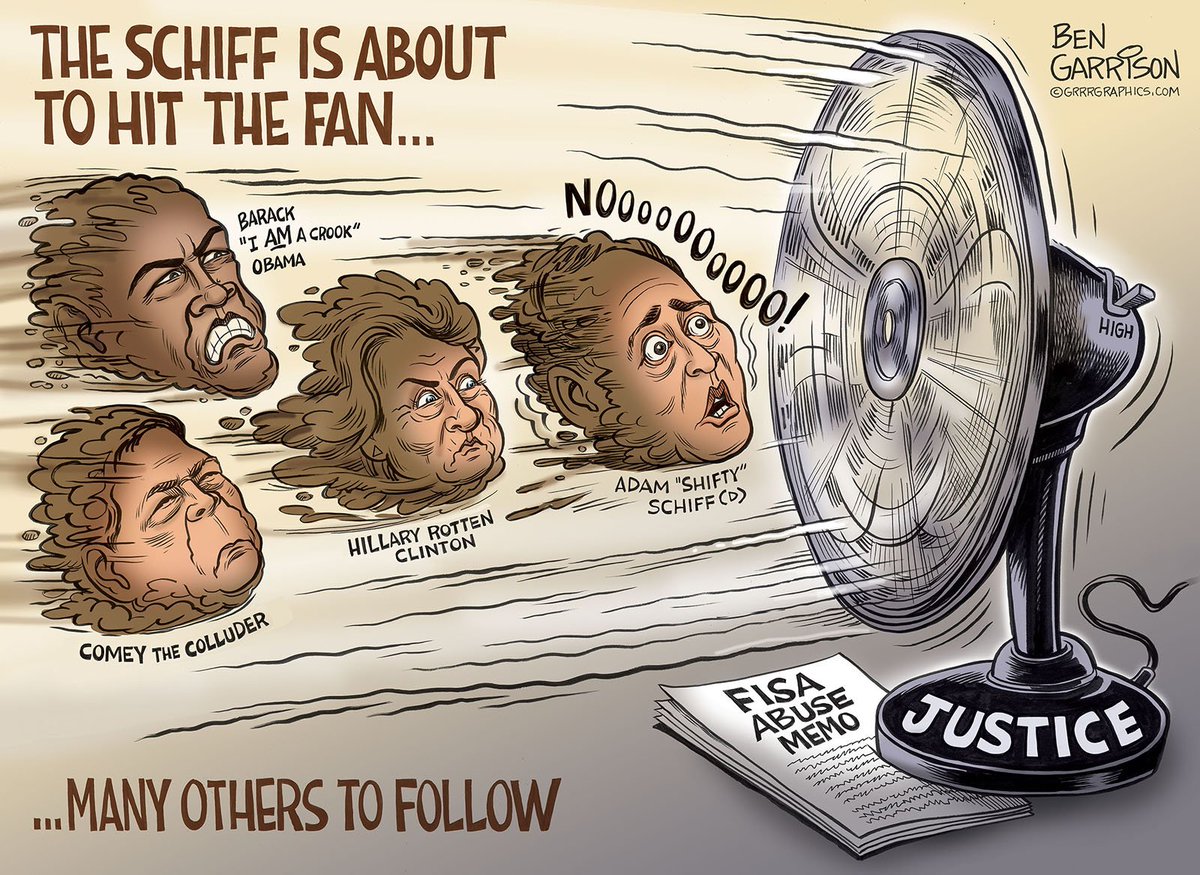 :large
Sebastion Gorka says the FISA Memo is just the tip of the Iceberg...We shall see
Sebastian Gorka DrG
✔
@SebGorka
My sources tell me tonight that the "nuclear" memo is just the beginning.
By the end of it all, the tapping of candidate @realDonaldTrump's phone will be the least of the Left's problems.
#ObamaGate
Link to tweet
…