Wed Apr 17, 2019, 09:05 PM
RCW2014 (26,559 posts)
North Korea Tests Mysterious Tactical Guided Weapon After Failed Trump-Kim Summit
Published time: 17 Apr, 2019 23:48
Edited time: 18 Apr, 2019 00:06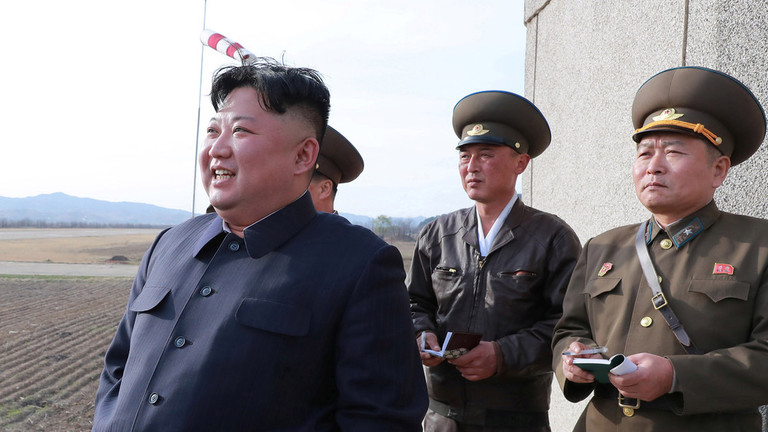 Kim Jong-un has supervised the test of a new "tactical guided weapon" just months after the summit in Vietnam failed to achieve any results as the US continues to demand unconditional denuclearization before any sanctions relief.
The North Korean leader personally observed the new weapon test on Wednesday, KCNA said, without providing details, other than saying it has a "peculiar mode of guiding flight" with a "powerful warhead."
"The completion of the development of the weapon system serves as an event of very weighty significance in increasing combat power," Kim said.
The White House said it was aware of the weapons test report but refused to issue a comment.
More...
https://www.rt.com/news/456855-korea-tests-tactical-guided-weapon/
0 replies, 137 views
https://pmatep5f7b.execute-api.us-east-1.amazonaws.com/ProdStage