Tue Jul 9, 2019, 11:37 AM
RCW2014 (19,720 posts)
If You Flew Epsteins Lolita Express Private Jet - The Feds Want to Talk to You
By Greg Farrell
‎July‎ ‎8‎, ‎2019‎ ‎6‎:‎37‎ ‎PM‎ ‎EDT Updated on ‎July‎ ‎9‎, ‎2019‎ ‎10‎:‎40‎ ‎AM‎ ‎EDT
After Jeffrey Epstein's latest arrest on sex trafficking charges, some famous people may be squirming. His notorious little black book and private-jet manifests contained a long list of boldface names, including Victoria's Secret mogul Leslie Wexner and former president Bill Clinton.
U.S. prosecutors on Monday encouraged anyone with information about Epstein's conduct to come forward, not just potential victims. To the socialites, celebrities and politicians who attended lavish parties at Epstein's homes in Manhattan or Palm Beach in the early 2000s -- or hitched rides on his private jet nicknamed the "Lolita Express" by the tabloids -- the request carried a clear message: Come talk to us before we seek you out.
"You would much rather be visiting the Department of Justice and engaging a conversation about what you saw rather than making the DoJ find you," said Jacob Frenkel, a former federal prosecutor now at Dickinson-Wright. "There's a much greater potential for influencing the parameters of an interview and the scope of cooperation by going in voluntarily than becoming a compulsory guest" of the government, he said.
Considering the dozens of alleged victims and hundreds of names on Epstein's contact list, the Epstein affair could be far from over. Some of the alleged victims have claimed they were farmed out to other men.
Although the alleged crimes date back to 2002, new information continues to arise. Epstein's little black book was published by Gawker in 2015, years after he pleaded guilty in Florida for soliciting an underage prostitute. On Saturday the FBI, using a crowbar on one of the most expensive properties in Manhattan, executed a search warrant on Epstein's Manhattan townhouse.
more...
https://www.bloomberg.com/news/articles/2019-07-08/if-you-flew-the-lolita-express-the-feds-want-to-talk-to-you?srnd=premium
4 replies, 159 views
Replies to this discussion thread
| | | | |
| --- | --- | --- | --- |
| 4 replies | Author | Time | Post |
| If You Flew Epsteins Lolita Express Private Jet - The Feds Want to Talk to You (Original post) | RCW2014 | Jul 9 | OP |
| | quad489 | Jul 9 | #1 |
| | LavenderGirl | Jul 9 | #2 |
| | LavenderGirl | Jul 9 | #3 |
| | Lifelong | Jul 9 | #4 |
---
Response to RCW2014 (Original post)
Tue Jul 9, 2019, 11:52 AM
quad489 (23,746 posts)
1. Thanks, newsticker, for the update...........................
---
Response to RCW2014 (Original post)
Tue Jul 9, 2019, 01:14 PM
LavenderGirl (7,579 posts)
2. Epstein's pimp girlfriend pilots planes to and from the island
@EllenBarkin
Epstein's pimp girlfriend, Ghislaine Maxwell, a very well-connected Brit socialite cannot just walk free. This woman is his pimp. She pilots planes to and from the island. I know because she told me. She is a sex trafficker.
Link to tweet
---
Response to RCW2014 (Original post)
Tue Jul 9, 2019, 01:18 PM
LavenderGirl (7,579 posts)
3. Wonder if/how Trump Model Management fits into the world of Jeffrey Epstein
Founded in 1999, it specialized in young European "models" and requested US visas for almost 250 international "models."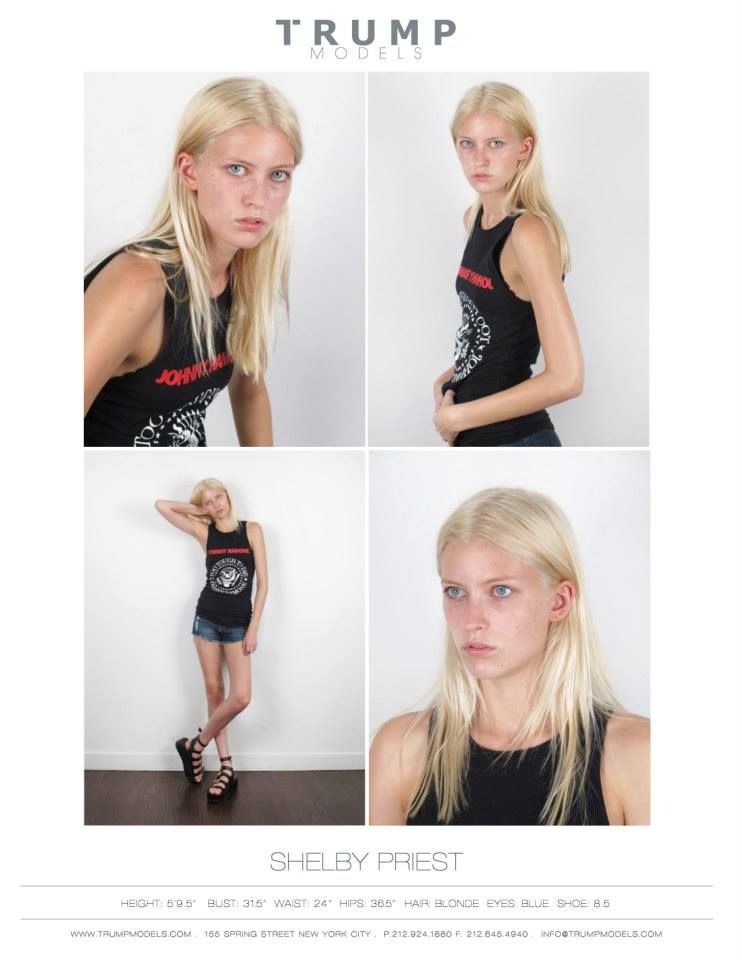 ---
Response to RCW2014 (Original post)
Tue Jul 9, 2019, 01:20 PM
Lifelong (5,699 posts)
4. Epstein - who Trump called a very good friend - has a home in the border state of New Mexico.
And Trump has said that sex traffickers come from Mexico. Do the math.