Sun Feb 10, 2019, 05:03 PM
Gunslinger201 (43,923 posts)
Ocasio-Cortez Doubles Down On Green New Deal
6 replies, 283 views
Replies to this discussion thread
| | | | |
| --- | --- | --- | --- |
| 6 replies | Author | Time | Post |
| Ocasio-Cortez Doubles Down On Green New Deal (Original post) | Gunslinger201 | Feb 2019 | OP |
| | TM999 | Feb 2019 | #1 |
| | quad489 | Feb 2019 | #2 |
| | def_con5 | Feb 2019 | #3 |
| | Let it go | Feb 2019 | #4 |
| | drunk_teddy | Feb 2019 | #5 |
| | MoshMasterD | Feb 2019 | #6 |
---
Response to Gunslinger201 (Original post)
Sun Feb 10, 2019, 05:23 PM
TM999 (13,565 posts)
1. She has just a high enough IQ for her to be sufficiently brainwashed
by the Marxist ideology she was indoctrinated with.
Sure she is using updated modern language and it has a soft, feminine appeal (think of the children, I mean poor!) but it is still the same old Marxist resentment. The evil capitalists are oppressing the poor workers. We must use government to punish the rich and equalize the poor. Those sad & ignorant middle class whites just don't understand that they are just like the rich with their white privilege and all.
Over one hundred and fifty years later, and we are still listening to idiots spout the socialist/Communist ideology of envy and resentment.
---
Response to Gunslinger201 (Original post)
Sun Feb 10, 2019, 05:25 PM
quad489 (23,619 posts)
2. If this ''pollution'' is so bad, why is she allowing the rich to keep polluting by govt tax credits?
"For far too long, ideas like a carbon tax or cap-and-trade were touted as the premier solutions to climate change."
---
Response to Gunslinger201 (Original post)
Sun Feb 10, 2019, 05:30 PM
def_con5 (12,608 posts)
3. Flint was caused by hubris and stupidity
She really is a dumb ass.

Here's what happened, for over 30 years Flint purchased Detroit water. Then some council person decided they were being ripped off, so Flint decided to run their own water treatment facility. They should have hired a private company.

But that would be privatization (bad) so they took people from DPW and promoted them to water treatment technicians, etc. None of these folks had any expertise in running a facility.

Here's the last piece of the puzzle they hand no knowledge of chemistry. Large quantities of road salt are used in Flint, the salt probably MGCl2 (but that's not critical) ends up in the water, where it is water soluble leaving the CL.

Chlorine likes to bond particularly with lead, so the CL leaches the PB (lead) out of the pipes producing PBCL2. There is the lead in Flint.

Anyone with any expertise in water treatment know this so you add a different chemical(don't remember which one) to bond with the CL. No more PBCL2.


---
Response to def_con5 (Reply #3)
Sun Feb 10, 2019, 06:29 PM
Let it go (22,812 posts)
4. This is exactly the sort of thing she would have done.
I wouldn't trust her as dog catcher.
---
Response to Gunslinger201 (Original post)
Sun Feb 10, 2019, 08:08 PM
drunk_teddy (1,225 posts)
5. I'm ok with
Her breasts...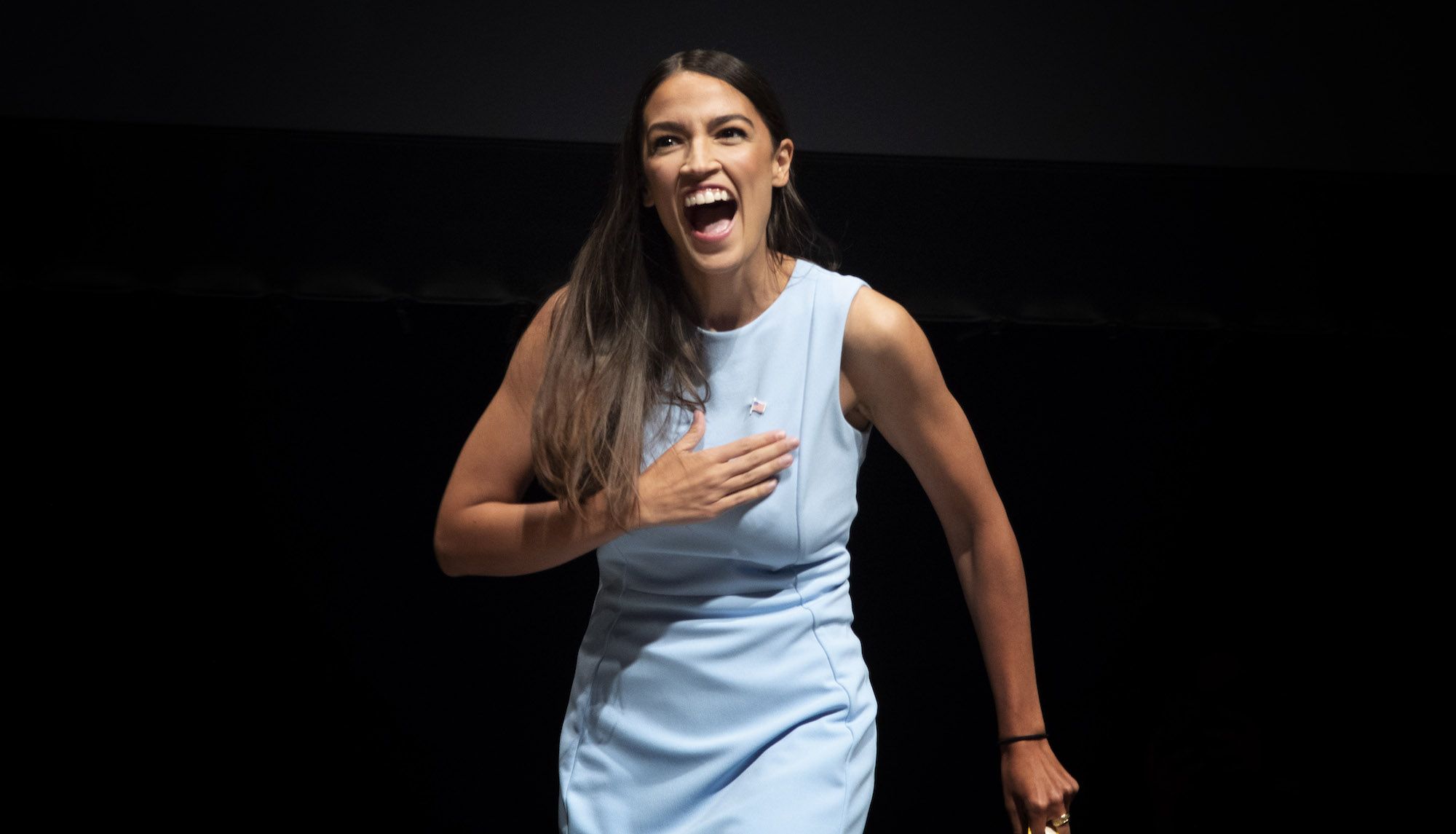 ---
Response to Gunslinger201 (Original post)
Sun Feb 10, 2019, 09:07 PM
MoshMasterD (3,252 posts)
6. Where is James O'Keefe when we need him?!?
Justice Democrats must be ACORNed out and soon. They are a threat to the nation.

#BronxWeak