Tue May 14, 2019, 12:05 PM
Gunslinger201 (50,714 posts)
US attorney John Durham has been reviewing origins of Russia probe 'for weeks':
The U.S. attorney appointed to examine the origins of the Russia investigation has been working on his review "for weeks," a person familiar with the process told Fox News on Tuesday, to probe "all intelligence collection activities" related to the Trump campaign during the 2016 presidential election.
Fox News reported on Monday that Attorney General Bill Barr had assigned John Durham, the U.S. attorney in Connecticut, to conduct the inquiry into alleged misconduct and alleged improper government surveillance on the Trump campaign in 2016 as well as whether Democrats were the ones who improperly colluded with foreign actors.
Durham, known as a "hard-charging, bulldog" prosecutor, according to a source, will focus on the period before Nov. 7, 2016—including the use and assignments of FBI informants, as well as alleged improper issuance of Foreign Intelligence Surveillance Act (FISA) warrants. Durham was asked to help Barr to "ensure that intelligence collection activities by the U.S. Government related to the Trump 2016 Presidential Campaign were lawful and appropriate."
A source also told Fox News that Barr is working "collaboratively" on the investigation with CIA Director Gina Haspel and Director of National Intelligence Dan Coats, and that Durham is also working directly with Justice Department Inspector General Michael Horowitz, who is currently reviewing allegations of misconduct in issuance of FISA warrants, and the role of FBI informants during the early stages of the investigation.
https://www.foxnews.com/politics/us-attorney-john-durham-has-been-reviewing-origins-of-russia-probe-for-weeks-source
I wonder who he's investigating from CIA?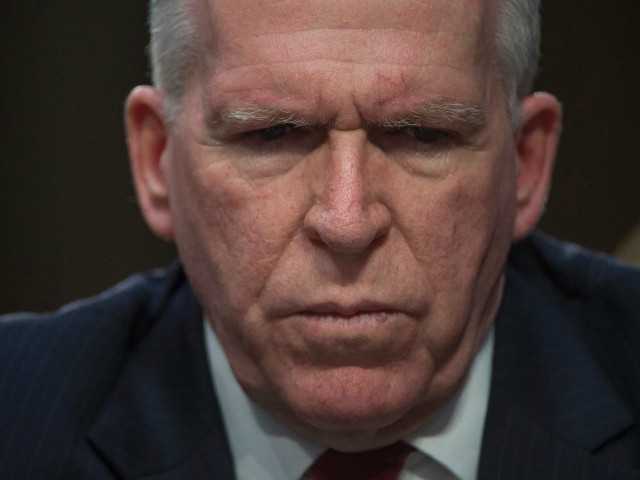 This is going to be a timed one, two punch, the FBI IG Report bitch slaps Comey and the Federal Prosecutor indicts the bunch of them!
2 replies, 238 views
Replies to this discussion thread
| | | | |
| --- | --- | --- | --- |
| 2 replies | Author | Time | Post |
| US attorney John Durham has been reviewing origins of Russia probe 'for weeks': (Original post) | Gunslinger201 | May 2019 | OP |
| | DP46 | May 2019 | #1 |
| | Gunslinger201 | May 2019 | #2 |
---
Response to Gunslinger201 (Original post)
Tue May 14, 2019, 12:12 PM
DP46 (4,049 posts)
1. Watch for Clapper, Brennan, Strokh et. al. To schedule vacations soon ...
... to countries that don't have an agreement to return indicted and fleeing felons.
---
Response to DP46 (Reply #1)
Tue May 14, 2019, 12:27 PM
Gunslinger201 (50,714 posts)
2. Im especially enjoying the any day now sniggers
https://pmatep5f7b.execute-api.us-east-1.amazonaws.com/ProdStage