Mon Dec 2, 2019, 03:41 PM
jh4freedom (15,686 posts)
10 replies, 357 views
Replies to this discussion thread
| | | | |
| --- | --- | --- | --- |
| 10 replies | Author | Time | Post |
| Breaking News: Hunter WILL plead guilty after all (Original post) | jh4freedom | Dec 2 | OP |
| | orson | Dec 2 | #1 |
| | imwithfred | Dec 2 | #2 |
| | jh4freedom | Dec 2 | #3 |
| | Dumper | Dec 2 | #7 |
| | jh4freedom | Dec 2 | #9 |
| | quad489 | Dec 2 | #4 |
| | jh4freedom | Dec 2 | #5 |
| | LavenderGirl | Dec 2 | #6 |
| | jh4freedom | Dec 2 | #8 |
| | LavenderGirl | Dec 3 | #10 |
---
Response to jh4freedom (Original post)
Mon Dec 2, 2019, 03:46 PM
orson (11,214 posts)
1. Whomp whomp
---
Response to orson (Reply #1)
Mon Dec 2, 2019, 03:50 PM
imwithfred (8,395 posts)
2. ".....Whomp whomp....."
---
Response to jh4freedom (Original post)
Mon Dec 2, 2019, 04:00 PM
jh4freedom (15,686 posts)
3. Hunter vs Hillary supporting prosecutors?
Hunter, 42, was indicted on campaign finance violations in August 2018, with prosecutors alleging that he and his wife diverted $250,000 in campaign funds for personal use, including to fund lavish vacations and their children's school tuition.
Hunter has long claimed that he was the subject of a political witch hunt. He alleged that the prosecutors were biased against him because they supported former Democratic presidential candidate Hillary Clinton and he was an early endorser of President Donald Trump.
Prosecutors accused Hunter of improperly using campaign funds to pursue numerous romantic affairs with congressional aides and lobbyists.
Margaret Hunter, the congressman's wife, pleaded guilty to conspiracy to misuse campaign funds back in June, a move that put enormous pressure on him to find a deal with federal prosecutors.
A source close to the case said Hunter's plea agreement will be "virtually identical" to Margaret Hunter's deal.
Recommended federal sentencing ranges for this felony charge range from 8 to 14 months, although Hunter's lawyers will argue for a drastically lower term of incarceration, citing his military and public service records.
(Excerpts)
https://www.politico.com/news/2019/12/02/rep-duncan-hunter-to-change-not-guilty-plea-on-campaign-finance-violations-074763
---
Response to jh4freedom (Reply #3)
Mon Dec 2, 2019, 05:54 PM
Dumper (16,090 posts)
7. Declaring innocence before conviction is Constitutnal! Many/most charged to it.
---
Response to Dumper (Reply #7)
Mon Dec 2, 2019, 06:07 PM
jh4freedom (15,686 posts)
9. And so is declaring guilt.
Before a conviction also constitutional in hopes of getting a reduced sentence. Representative Hunter steadfastly proclaimed his innocence but once his wife pleaded guilty, the thought of having his wife testify against him when he had cheated on her was just too much to bear, and they have three kids.
---
Response to jh4freedom (Original post)
Mon Dec 2, 2019, 04:22 PM
quad489 (27,781 posts)
4. Good, those who steal should be brought to justice..........
---
Response to quad489 (Reply #4)
Mon Dec 2, 2019, 04:39 PM
jh4freedom (15,686 posts)
5. Yeah, I agree
In my humble opinion it is particularly egregious to steal from those who donated to the congressman's campaign and to use some of those donations to wine and dine women that you are cheating on your wife with.
While I honor and appreciate the congressman's service to our nation, his theft is dishonorable.
"After the September 11 attacks, Hunter joined the United States Marine Corps. He attended Officer Candidates School at Marine Corps Base Quantico; when he graduated in March 2002, he was commissioned as a second lieutenant. He subsequently served as a field artillery officer in the 1st Marine Division after the 2003 invasion of Iraq and completed a second tour in Fallujah, Iraq, in 2004, serving in Battery A, 1st Battalion, 11th Marines. During his second tour, he participated in Operation Vigilant Resolve, where he fought in battles in Fallujah.
In September 2005, Hunter was honorably discharged from active duty. After his 2005 discharge he started a residential development company. In 2007, he was recalled to active duty and deployed to Afghanistan. He was promoted to captain during his wartime deployments as an artillery officer in 2006 and to major in 2012. According to an August 2018 report in Politico, Hunter still experiences the trauma of his wartime deployments as an artillery officer in Afghanistan and Iraq. According to Military Times, Hunter remained in the Marine Corps Reserve until 2017."--Wikipedia
---
Response to jh4freedom (Original post)
Mon Dec 2, 2019, 05:47 PM
LavenderGirl (8,314 posts)
6. Chris Collins & Duncan Hunter were Trump's FIRST endorsements from Congress.
Duncan Hunter: pleads guilty after previously called the case a "witch hunt"
Chris Collins: pleaded guilty and resigned seat
Cohen: 3 yrs in prison
Manafort: 4 yrs in prison
Stone: Guilty
Flynn: awaiting sentencing
Trump: Impeachment is coming
The "Lock her Up" gang is being locked up!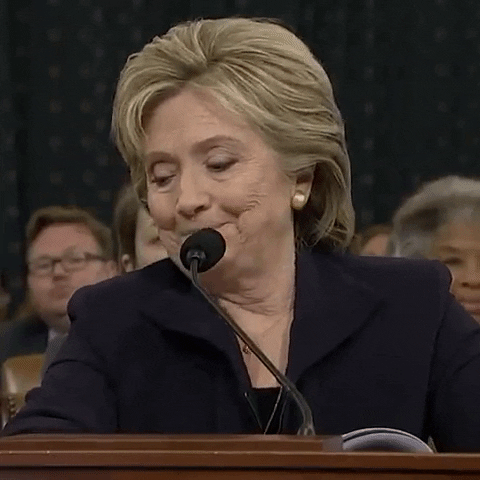 ---
Response to LavenderGirl (Reply #6)
Mon Dec 2, 2019, 06:02 PM
jh4freedom (15,686 posts)
8. Don't forget George Papadopoulos!
Trump campaign foreign policy advisor whose big mouth about "Russia has dirt on Hillary Clinton" started the whole Russia, Russia, Russia affair. He went to prison, as did Trump campaign go-between Alexander van der Zwaan.
Papadopoulos was charged with making false statements and sentenced to 14 days in federal prison, a $9,500 fine, 200 hours of community service and 1 year of supervised release (with a parole officer).
Van der Zwaan pleaded guilty to one count of making false statements to the FBI with respect to his communications with Trump campaign deputy Chairman Rick Gates and another individual identified as "Person A", believed to be former Russian ambassador to the U.S. Konstantin Kilimnik, in addition to deleting emails sought by investigators. Van der Zwaan worked with Paul Manafort and Gates in 2012 on Ukraine-related matters. and He was sentenced to 30 days in prison followed by two months of supervised release, and fined $20,000.

---
Response to jh4freedom (Reply #8)
Tue Dec 3, 2019, 09:36 PM
LavenderGirl (8,314 posts)
10. And now Devin Nunes...