Sun Nov 29, 2015, 06:05 PM
Gunslinger201 (50,722 posts)
TWO OBSERVATIONS ON THE PLANNED PARENTHOOD MURDERS
Whenever there is a high-profile shooting incident, liberals scan the news eagerly, hoping that political hay can be made out of it. With the Planned Parenthood murders perpetrated by Robert Dear, they apparently think they have hit the jackpot. Perhaps, in political terms, they are right, but I doubt it.
Unnamed law enforcement sources are being quoted to the effect that after his arrest, Dear said something like "no more baby parts." QED! say Planned Parenthood spokeswomen. The Center for Medical Progress's videos are to blame. But do liberals really want to argue that wrongdoing shouldn't be exposed, for fear that a lunatic may take vigilante action against the wrongdoers? I don't think so....
PAUL adds: A few years ago, a gay activist named Floyd Corkins attacked the headquarters of the Family Research Council. Corkins later said he hoped to "kill as many as possible and smear the Chick-Fil-A sandwiches in victims' faces." Fortunately, Corkins was thrwarted but not before he shot and wounded a guard.
Did the Southern Poverty Law Center delist the Family Research Council after Corkins' attack? Of course not. Did it cease its practice of labeling groups it disagrees with (more than 1,000 of them) as "hate groups" for fear that other fanatics would be inspired to attack them? No.
Interesting stuff, read the whole article
http://www.powerlineblog.com/archives/2015/11/two-observations-on-the-planned-parenthood-murders.php
6 replies, 1234 views
Replies to this discussion thread
| | | | |
| --- | --- | --- | --- |
| 6 replies | Author | Time | Post |
| TWO OBSERVATIONS ON THE PLANNED PARENTHOOD MURDERS (Original post) | Gunslinger201 | Nov 2015 | OP |
| | Banshee 3 Actual | Nov 2015 | #1 |
| | i verglas | Nov 2015 | #2 |
| | i verglas | Nov 2015 | #3 |
| | Letmypeoplevote | Nov 2015 | #4 |
| | Trevor | Nov 2015 | #5 |
| | Gunslinger201 | Nov 2015 | #6 |
---
Response to Gunslinger201 (Original post)
Sun Nov 29, 2015, 06:35 PM
Banshee 3 Actual (52,082 posts)
1. Good point
Kick & Recc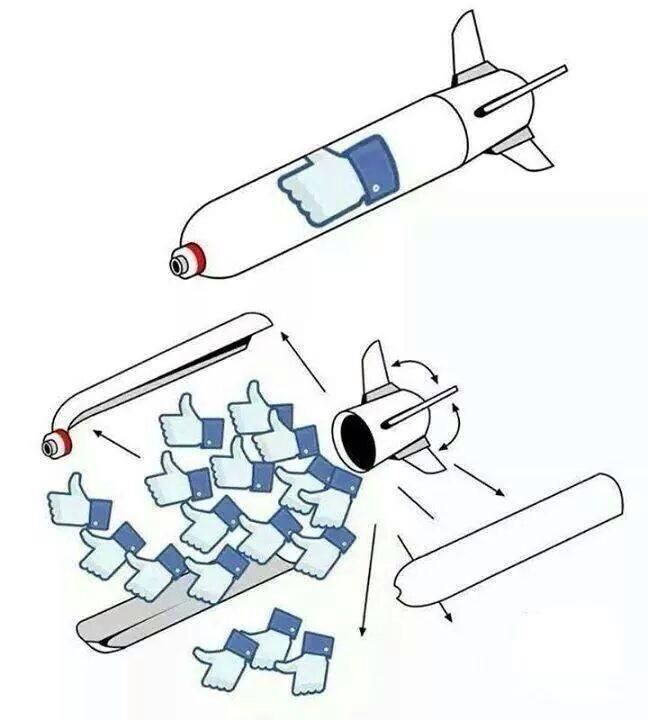 ---
Response to Gunslinger201 (Original post)
Sun Nov 29, 2015, 08:04 PM
i verglas (17,323 posts)
2. TWO REALLY BIG IMPORTANT YET STILL INCOHERENT RAMBLINGS
That's all I see.
On the second, why would the SPLC "delist" a hate group just because somebody committed a crime against it?
What earthly sense does that make?
On the first, what kind of an ignorant loaded question is do liberals really want to argue that wrongdoing shouldn't be exposed?
No wrongdoing was exposed.
If you think "liberals" need to concoct instances of right-wing, and particularly misogynist hate crimes, you ain't paying attention.
https://en.wikipedia.org/wiki/Anti-abortion_violence
United States
Murders
In the United States, violence directed towards abortion providers has killed at least eight people, including four doctors, two clinic employees, a security guard, and a clinic escort; Seven murders occurred in the 1990s.
March 10, 1993: Dr. David Gunn of Pensacola, Florida was fatally shot during a protest. He had been the subject of wanted-style posters distributed by Operation Rescue in the summer of 1992. Michael F. Griffin was found guilty of Gunn's murder and was sentenced to life in prison.
July 29, 1994: Dr. John Britton and James Barrett, a clinic escort, were both shot to death outside another facility, the Ladies Center, in Pensacola. Rev. Paul Jennings Hill was charged with the killings. Hill received a death sentence and was executed on September 3, 2003. The clinic in Pensacola had been bombed before in 1984 and was also bombed subsequently in 2012.
December 30, 1994: Two receptionists, Shannon Lowney and Lee Ann Nichols, were killed in two clinic attacks in Brookline, Massachusetts. John Salvi was arrested and confessed to the killings. He died in prison and guards found his body under his bed with a plastic garbage bag tied around his head. Salvi had also confessed to a non-lethal attack in Norfolk, Virginia days before the Brookline killings.
January 29, 1998: Robert Sanderson, an off-duty police officer who worked as a security guard at an abortion clinic in Birmingham, Alabama, was killed when his workplace was bombed. Eric Robert Rudolph, who was also responsible for the 1996 Centennial Olympic Park bombing, was charged with the crime and received two life sentences as a result.
October 23, 1998: Dr. Barnett Slepian was shot to death with a high-powered rifle at his home in Amherst, New York. His was the last in a series of similar shootings against providers in Canada and northern New York state which were all likely committed by James Kopp. Kopp was convicted of Slepian's murder after being apprehended in France in 2001.
May 31, 2009: Dr. George Tiller was shot and killed by Scott Roeder as Tiller served as an usher at a church in Wichita, Kansas.
Attempted murder, assault, and kidnapping
According to statistics gathered by the National Abortion Federation (NAF), an organization of abortion providers, since 1977 in the United States and Canada, there have been 17 attempted murders, 383 death threats, 153 incidents of assault or battery, 13 wounded, 100 butyric acid attacks, 373 physical invasions, 41 bombings, 655 anthrax threats, and 3 kidnappings committed against abortion providers. Between 1997 and 1990 77 death threats were made with 250 made between 1991 to 1999 . Attempted murders in the U.S. included: IN 1985 45% of clinics reported bomb threats, decreasing to 15% in 2000. One fifth of clinics in 2000 experienced some form of extreme activity.
August 1982: Three men identifying as the Army of God kidnapped Hector Zevallos (a doctor and clinic owner) and his wife, Rosalee Jean, holding them for eight days.
August 19, 1993: Dr. George Tiller was shot outside of an abortion facility in Wichita, Kansas. Shelley Shannon was charged with the crime and received an 11-year prison sentence (20 years were later added for arson and acid attacks on clinics).
July 29, 1994: June Barrett was shot in the same attack which claimed the lives of James Barrett, her husband, and Dr. John Britton.
December 30, 1994: Five individuals were wounded in the shootings which killed Shannon Lowney and Lee Ann Nichols.
December 18, 1996: Dr. Calvin Jackson of New Orleans, Louisiana was stabbed 15 times, losing 4 pints of blood. Donald Cooper was charged with second degree attempted murder and was sentenced to 20 years. "Donald Cooper's Day of Violence", by Kara Lowentheil, Choice! Magazine, December 21, 2004.
October 28, 1997: Dr. David Gandell of Rochester, New York was injured by flying glass when a shot was fired through the window of his home.
January 29, 1998: Emily Lyons, a nurse, was severely injured, and lost an eye, in the bombing which also killed off-duty police officer Robert Sanderson.
November 27, 2015: In the attack at a Planned Parenthood in Colorado Springs that killed 3 people, nine others were injured including 5 police officers. The suspect was apprehended.
Arson, bombing, and property crime
According to NAF, since 1977 in the United States and Canada, property crimes committed against abortion providers have included 41 bombings, 173 arsons, 91 attempted bombings or arsons, 619 bomb threats, 1630 incidents of trespassing, 1264 incidents of vandalism, and 100 attacks with butyric acid ("stink bombs"). The New York Times also cites over one hundred clinic bombings and incidents of arson, over three hundred invasions, and over four hundred incidents of vandalism between 1978 and 1993. The first clinic arson occurred in Oregon in March 1976 and the first bombing occurred in February 1978 in Ohio. Incidents have included:
May 26, 1983: Joseph Grace set the Hillcrest clinic in Norfolk, Virginia ablaze. He was arrested while sleeping in his van a few blocks from the clinic when an alert patrol officer noticed the smell of kerosene.
May 12, 1984: Two men entered a Birmingham, Alabama clinic shortly after a lone woman opened the doors at 7:45 am. Forcing their way into the clinic, one of the men threatened the woman if she tried to prevent the attack while the other, wielding a sledgehammer, did between $7,500 and $8,000 of damage to suction equipment. The man who damaged the equipment was later identified as Father Edward Markley. Father Markley is a Benedictine Monk who was the Birmingham diocesan "Coordinator for Pro-Life Activities". Markley was convicted of first-degree criminal mischief and second-degree burglary. His accomplice has never been identified. Following the Birmingham incident, Markley entered the Women's Community Health Center in Huntsville Alabama, assaulting at least three clinic workers. One of the workers, Kathryn Wood received back injuries and a broken neck vertebrae. Markley was convicted of first-degree criminal mischief and three counts of third-degree assault and harassment in the Huntsville attack.
December 25, 1984: An abortion clinic and two physicians' offices in Pensacola, Florida, were bombed in the early morning of Christmas Day by a quartet of young people (Matt Goldsby, Jimmy Simmons, Kathy Simmons, Kaye Wiggins) who later called the bombings "a gift to Jesus on his birthday." The clinic, the Ladies Center, would later be the site of the murder of Dr. John Britton and James Barrett in 1994 and a firebombing in 2012.
July 3, 1989: A fire was started at the the Feminist Health Center clinic in Concord NH on the day U.S. Supreme Court upheld a Missouri law banning funding of public facilities as related to abortion. The clinic was set afire again in 2000.
March 29, 1993: Blue Mountain Clinic in Missoula, Montana; at around 1 a.m., an arsonist snuck onto the premises and firebombed the clinic. The perpetrator, a Washington man, was ultimately caught, convicted and imprisoned. The facility was a near-total loss, but all of the patients' records, though damaged, survived the fire in metal file cabinets.
May 21, 1998: Three people were injured when acid was poured at the entrances of five abortion clinics in Miami, Florida.
October 1999: Martin Uphoff set fire to a Planned Parenthood clinic in Sioux Falls, South Dakota, causing US$100 worth of damage. He was later sentenced to 60 months in prison.
May 28, 2000: An arson at a clinic in Concord, New Hampshire, resulted in several thousand dollars' worth of damage. The case remains unsolved. This was the second arson at the clinic.
September 30, 2000: John Earl, a Catholic priest, drove his car into the Northern Illinois Health Clinic after learning that the FDA had approved the drug RU-486. He pulled out an ax before being forced to the ground by the owner of the building, who fired two warning shots from a shotgun.
June 11, 2001: An unsolved bombing at a clinic in Tacoma, Washington, destroyed a wall, resulting in $6,000 in damages.
July 4, 2005: A clinic Palm Beach, Florida, was the target of an arson. The case remains open.
December 12, 2005: Patricia Hughes and Jeremy Dunahoe threw a Molotov cocktail at a clinic in Shreveport, Louisiana. The device missed the building and no damage was caused. In August 2006, Hughes was sentenced to six years in prison, and Dunahoe to one year. Hughes claimed the bomb was a "memorial lamp" for an abortion she had had there.
September 11, 2006: David McMenemy of Rochester Hills, Michigan, crashed his car into the Edgerton Women's Care Center in Davenport, Iowa. He then doused the lobby in gasoline and started a fire. McMenemy committed these acts in the belief that the center was performing abortions; however, Edgerton is not an abortion clinic. Time magazine listed the incident in a "Top 10 Inept Terrorist Plots" list.
April 25, 2007: A package left at a women's health clinic in Austin, Texas, contained an explosive device capable of inflicting serious injury or death. A bomb squad detonated the device after evacuating the building. Paul Ross Evans (who had a criminal record for armed robbery and theft) was found guilty of the crime.
May 9, 2007: An unidentified person deliberately set fire to a Planned Parenthood clinic in Virginia Beach, Virginia.
December 6, 2007: Chad Altman and Sergio Baca were arrested for the arson of Dr. Curtis Boyd's clinic in Albuquerque. Baca's girlfriend had scheduled an appointment for an abortion at the clinic.
January 22, 2009: Matthew L. Derosia, 32, who was reported to have had a history of mental illness rammed an SUV into the front entrance of a Planned Parenthood clinic in St. Paul, Minnesota.
January 1, 2012: Bobby Joe Rogers, 41, firebombed the American Family Planning Clinic in Pensacola, Florida, with a Molotov cocktail; the fire gutted the building. Rogers told investigators that he was motivated to commit the crime by his opposition to abortion, and that what more directly prompted the act was seeing a patient enter the clinic during one of the frequent anti-abortion protests there. The clinic had previously been bombed at Christmas in 1984 and was the site of the murder of Dr. John Britton and James Barrett in 1994.
April 1, 2012: A bomb exploded on the windowsill of a Planned Parenthood clinic in Grand Chute, Wisconsin, resulting in a fire that damaged one of the clinic's examination rooms. No injuries were reported.
April 11, 2013: A Planned Parenthood clinic in Bloomington, Indiana, was vandalized with an axe.
September 4, 2015: A Planned Parenthood clinic in Pullman, Washington was intentionally set on fire. No injuries were reported due to the time of day, but the FBI was involved because of a history of domestic terrorism against the clinic.
September 30, 2015: A Planned Parenthood clinic in Thousand Oaks, California was vandalized by an arsonist or arsonists who authorities believe smashed out a window, splashed gasoline inside the clinic, and then ignited it.
October 22, 2015: A Planned Parenthood clinic in Claremont, New Hampshire was vandalized by a juvenile intruder. Damaged in the attack were computers, furniture, plumbing fixtures, office equipment, medical equipment, phone lines, windows, and walls. The flooding that resulted from the vandalism also damaged an adjacent business.
You feel free to name any target of ideologically-motivated violence that competes with that record.
---
Response to i verglas (Reply #2)
Sun Nov 29, 2015, 08:09 PM
i verglas (17,323 posts)
3. and now that you've absorbed all that
Maybe you can explain exactly what it is that leads to lone crazies attacking women's health facilities with such blatantly obvious regularity.

I haven't noticed any other medical facility, or any other kind of facility other than mostly minority religious institutious, being attacked in any remotely similar pattern.
---
Response to Gunslinger201 (Original post)
Sun Nov 29, 2015, 08:34 PM
Letmypeoplevote (46,032 posts)
4. In lawschool my middle child was on the board and volunteered at abortion clinic/wellness center
She was talking tonight about the nights she was followed leaving the clinic following board meetings and the steps that she had to take to avoid letting these idiots find where she lived. The RWNJ who are protesting these clinics are scary and sick people. I did not know about this even though I knew about her being on the board of the clinic and I gave some decent size donations to the clinic

I just gave PP another donation yesterday and will be doing more before the year ends
---
Response to Gunslinger201 (Original post)
Sun Nov 29, 2015, 09:25 PM
Trevor (12,758 posts)
5. If the Center for Medical Progress video
exposed wrongdoing you would have more of a point. It was a doctored hoax video. I still don't blame them for the violence, but they did contribute to it.
---
Response to Trevor (Reply #5)
Mon Nov 30, 2015, 04:42 AM
Gunslinger201 (50,722 posts)
6. Bullshit, they released ALL the video.
NOTHING Was Doctored


you been watching too much MSLSD News
https://pmatep5f7b.execute-api.us-east-1.amazonaws.com/ProdStage