Tue Dec 4, 2018, 05:16 AM
Frankenvoter (7,340 posts)
Dindu's are gonna do what dindu's do
https://www.msn.com/en-us/sports/nfl/kareem-hunt-accused-of-new-assault-that-took-place-in-january/ar-BBQs24O?ocid=chromentp
I don't give a shit whether anyone here likes it or not, excuses beget excuses, yeah yeah yeah, he was let go, his behaviour was not excused, ONLY BECAUSE IT WAS CAUGHT ON TAPE.
These people (not blacks in general, rich entitled NFL asswipes) they are rich, entitled, and not used to being told "no" ever, about anything, and violent actions happen whenever it is attempted.
That is a cultural issue, it is a cultural problem, whether anyone here tries to jury this thread out of existence or not.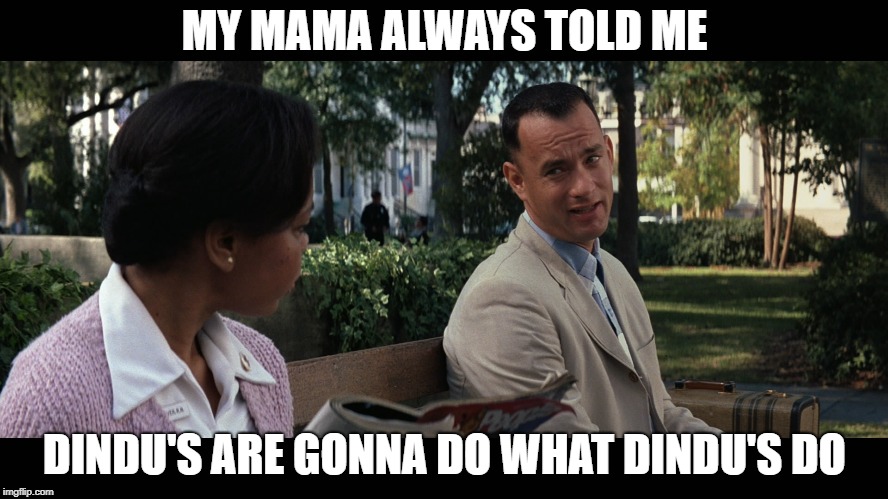 1 vote, 0 passes | Time left: Unlimited
It's time dindu's learned to behave like responsible adult humans

1 (100%)

Oh no, you got it all wrong, 300 years of oppression, white power structure, blah blah blah

0 (0%)

0 Discussionist members did not wish to select any of the options provided.
Show usernames

Disclaimer: This is an Internet poll
0 replies, 156 views