Sun Mar 24, 2019, 05:34 AM
Frankenvoter (8,503 posts)
78 yr old kicked in face on subway
https://news.yahoo.com/video-shows-78-old-woman-211904248.html
I've made some observations in my years, some would say bigoted, racist observations about the tendencies of various racial groups, "tribes" if you will ala Barrack hussein Obama, and that while white guys do the "simmer and stew until they go off with an AR15", blacks do the "violent, sudden, thug beatdown", hands down.
Gays you can count on for false flags designed to "highlight their plight", while lesbians do the PR work of the Alpha bit community (LGBTQ/RSTUVWXY and Z's), they get the pictures out there of a newly married couple to soften the revulsion and then gays "bring up the rear" with a whiny "we want to get married toooooooo" (and adopt), all the while staging events or kicking people out of restaraunts they cook at OR harassing people on airplanes.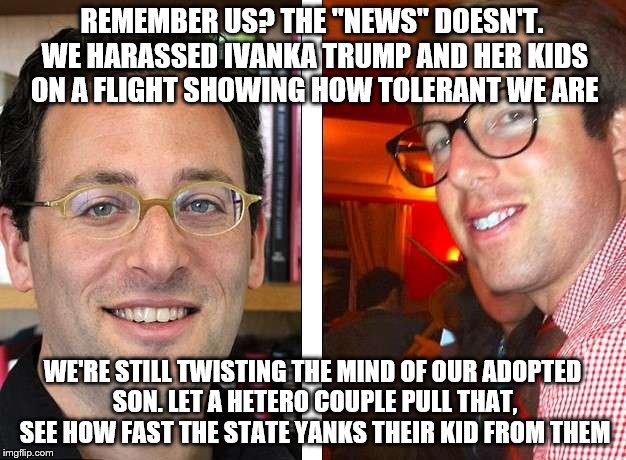 Muslims you can count on for a finger in the face, lecturing you about the superiority of islam, and fascistically enforcing the rules and regs of sharia in whatever enclave they infest and metasticise in, but then turn right around and play the victim and act as if without Uncle Sam, they're nothing but sitting ducks in this great big racist land of the Christian majority who make them so very fearful for their lives blah blah bahklavblah.
Mexicans you can count on to work twice as hard for half the money, while asians you can count on to sit quietly and get ahead socially and economically thereby earning themselves a label of "racist" and being denied college admissions because it isn't fair they're so smart compared to other, lesser intelligence people who COULD be saddled with a good $100,000 of student loan debt before it's all said and done, all while earning a degree in Lego design.
Is that a bigoted view of all of the odds and ends that make up modern Amerika? Some would say I'm sure but on the money? Yes, so before you click the alert button just TRY and remember, in all comedy is an element of truth, and when living in an age where the rage is just under the surface and we're all at each others throats thanks to the "news" and the nazi party, I mean the democrats, dark humor is still humor.
5 votes, 0 passes | Time left: Unlimited
Spot on

5 (100%)

Racist, bigoted, blah blah blah

0 (0%)

0 Discussionist members did not wish to select any of the options provided.
Show usernames

Disclaimer: This is an Internet poll
4 replies, 343 views
Replies to this discussion thread
| | | | |
| --- | --- | --- | --- |
| 4 replies | Author | Time | Post |
| 78 yr old kicked in face on subway (Original post) | Frankenvoter | Mar 2019 | OP |
| | Bob the Bilderberger | Mar 2019 | #1 |
| | Charlie Mike | Mar 2019 | #2 |
| | rahtruelies | Mar 2019 | #3 |
| | Frankenvoter | Mar 2019 | #4 |
---
Response to Frankenvoter (Original post)
Sun Mar 24, 2019, 09:06 AM
Bob the Bilderberger (5,762 posts)
1. I can do nothing
but concur. (my favorite professor's usual comment on my work)
---
Response to Frankenvoter (Original post)
Sun Mar 24, 2019, 11:05 AM
Charlie Mike (28,420 posts)
2. UPDATE
---
Response to Frankenvoter (Original post)
Sun Mar 24, 2019, 12:02 PM
rahtruelies (17,116 posts)
3. you are clueless on mex and asians.................
---
Response to rahtruelies (Reply #3)
Sun Mar 24, 2019, 03:14 PM
Frankenvoter (8,503 posts)
4. Where am I wrong?
https://pmatep5f7b.execute-api.us-east-1.amazonaws.com/ProdStage