Tue Apr 9, 2019, 05:40 AM
Charlie Mike (18,749 posts)
5 replies, 184 views
Replies to this discussion thread
| | | | |
| --- | --- | --- | --- |
| 5 replies | Author | Time | Post |
| Oh, Eric. (Original post) | Charlie Mike | Apr 2019 | OP |
| | Gunslinger201 | Apr 2019 | #1 |
| | Frankenvoter | Apr 2019 | #3 |
| | imwithfred | Apr 2019 | #5 |
| | Frankenvoter | Apr 2019 | #2 |
| | Solesurvivor | Apr 2019 | #4 |
---
Response to Charlie Mike (Original post)
Tue Apr 9, 2019, 05:59 AM
Gunslinger201 (43,918 posts)
1. Out of the 20 odd ducks running as Dems 15 are not viable at all
He is one of them


They are all Lightweights but only Biden moves the needle and he's too old, too creepy and too white

Officially in: California Rep. Eric Swalwell, Ohio Rep. Tim Ryan, Sen. Kirsten Gillibrand, former Rep. Beto O'Rourke, former Gov. John Hickenlooper, Gov. Jay Inslee, Sen. Bernie Sanders, Sen. Amy Klobuchar, Sen. Elizabeth Warren, Sen. Cory Booker, Sen. Kamala Harris, ex-San Antonio Mayor Julian Castro, Rep. Tulsi Gabbard, former Rep. John Delaney, Miramar, Fla., Mayor Wayne Messam, author Marianne Williamson and former tech executive Andrew Yang.
---
Response to Gunslinger201 (Reply #1)
Tue Apr 9, 2019, 06:09 AM
Frankenvoter (7,521 posts)
3. I was highly surprised Sherrod Brown didn't jump in, he says he's officially out
We'll see though, as time gets closer to someone, anyone who can possibly beat Trump I'm expecting someone like him or possibly her smugness herself to arrive on the scene and be corronated just before the debates.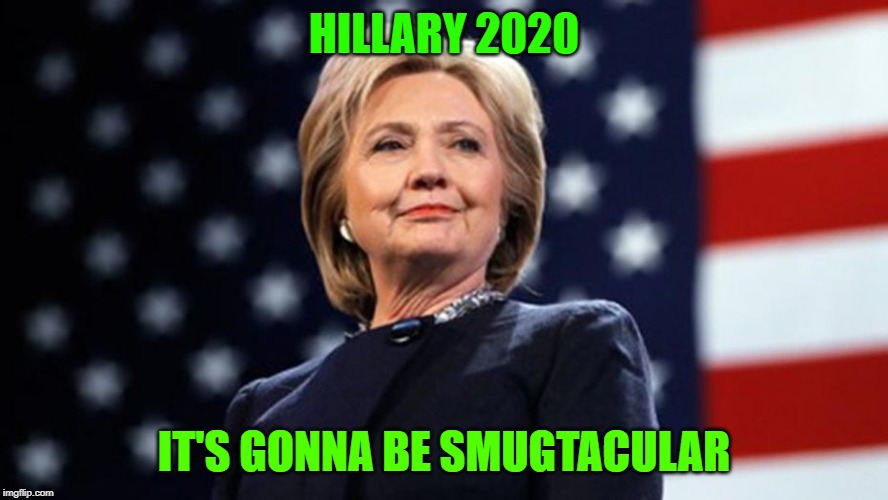 ---
Response to Gunslinger201 (Reply #1)
Tue Apr 9, 2019, 07:10 AM
imwithfred (6,266 posts)
5. ".....Out of the 20 odd ducks running as Dems 15 are not viable at all....."
I suspect that with the exceptions of Old Joe, the Old Crank, and the Inevitable Hilda, the others are not serious.

They know they have no chance, but after watching the lucrative money-raising prowess of Hilda and the Old Crank during the last campaign, and knowing the gullibity of Democrats with an extra buck or two burning in their pockets, they all got into the race for the money. I suspect each of them'll raise a bunch, and then bow out with now-overstuffed wallets.
---
Response to Charlie Mike (Original post)
Tue Apr 9, 2019, 06:03 AM
Frankenvoter (7,521 posts)
2. Democrats remind me of a room full of preschoolers
"It's not FAIR!!........" "They're not sharing!!............." "It's mine!!........"(the presidency) "I want to be president toooooo!!......."

Facts dont matter, feelings rule, disorganized, chaotic, noisy, yeah, they remind me of a room full of pre schoolers at day care.
---
Response to Charlie Mike (Original post)
Tue Apr 9, 2019, 06:14 AM
Solesurvivor (11,964 posts)
4. The democrats really REALLY don't like Trump lol
They're filling every spot on their clown car