Mon May 27, 2019, 10:52 AM
Gunslinger201 (45,502 posts)
A Baby Died Because Doctors Were Lied to that a Pregnant Woman Was A Man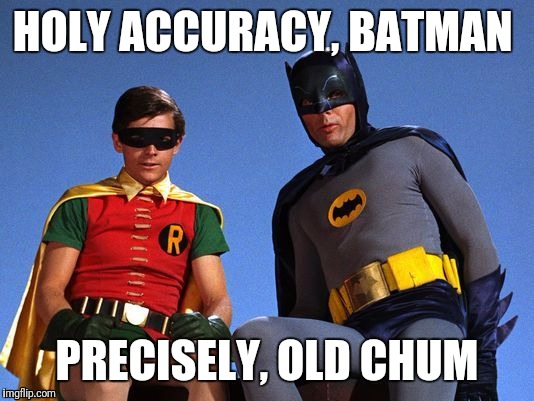 A baby died at a hospital because doctors were told that the pregnant mother was a man because the patient was a transgender mental case.
The incident was reported in a recent issue of the "New England Journal of Medicine," according to USA Today.
The baby died because the patient told doctors she was a man because that is how she "identified." So, doctors at the thus far unidentified hospital initially treated the patient as if she was a male. But as treatment continued, doctors eventually realized that the patient was actually a woman and was pregnant on top of it.
Trending: A Baby Died Because Doctors Were Lied to that a Pregnant Woman Was 'A Man'
Doctors didn't realize this until it was too late to properly treat the patient and to save her baby.
Naturally, now the medical community is debating this incident and making the mistake of bending over backwards to support transgenderism.
The 32-year-old patient told the nurse he was transgender when he arrived at the emergency room and his electronic medical record listed him as male. He hadn't had a period in several years and had been taking testosterone, a hormone that has masculinizing effects and can decrease ovulation and menstruation. But he quit taking the hormone and blood pressure medication after he lost insurance.
A home pregnancy test was positive and he said he had "peed himself" — a possible sign of ruptured membranes and labor. A nurse ordered a pregnancy test but considered him stable and his problems non-urgent.
It was many hours later when the doctors finally did a pregnancy test and realized too late that the patient was a pregnant woman.
If the hospital had fully realized they were dealing with a woman in the beginning, treatment would have been much different:
A woman showing up with similar symptoms "would almost surely have been triaged and evaluated more urgently for pregnancy-related problems," the authors wrote.
Doctors are calling it a "tragic incident" and saying that it is evidence that medical personnel need more training to treat trannies.
But the real lesson is that transgender people need to be given better mental health treatment to stop these sorts of incidents.
https://godfatherpolitics.com/a-baby-died-because-doctors-were-lied-to-that-a-pregnant-woman-was-a-man/
Can we stop playing "make believe" and all operate in Reality?
5 replies, 304 views
Replies to this discussion thread
| | | | |
| --- | --- | --- | --- |
| 5 replies | Author | Time | Post |
| A Baby Died Because Doctors Were Lied to that a Pregnant Woman Was A Man (Original post) | Gunslinger201 | May 2019 | OP |
| | Jardinier | May 2019 | #1 |
| | Banshee 3 Actual | May 2019 | #2 |
| | USNRET1988 | May 2019 | #3 |
| | sipow | May 2019 | #4 |
| | TexMexNext | Jun 2019 | #5 |
---
Response to Gunslinger201 (Original post)
Mon May 27, 2019, 11:59 AM
Jardinier (7,156 posts)
1. In the UK when a mentally ill woman pretends to change her gender they inform the NHS
and after that they receive no more notices/appointments for their women health checks, i.e.; pap smears, mammograms etc and instead it's all about their prostate health. lol.


They need to be recognized as being mentally ill and treated as such.
---
Response to Gunslinger201 (Original post)
Mon May 27, 2019, 12:01 PM
Banshee 3 Actual (49,417 posts)
2. Fucking mental case should be charged with Murder
---
---
Response to Gunslinger201 (Original post)
Wed May 29, 2019, 01:14 AM
sipow (651 posts)
4. Something doesnt add up about this story
It says that the person (whatever the fuck you call one of these things) told the people at the hospital about being a transgender when they first arrived. And that a home pregnancy test had shown up positive.

And the nurse ordered a pregnancy test. You don't do that if you think you are dealing with a man. So clearly the hospital knew. They just didn't communicate it well amongst themselves.

I'm not saying that this he/she/it thing isn't fucked up - but it is clear that the hospital knew what was going on here.
---
Response to Gunslinger201 (Original post)
Mon Jun 3, 2019, 10:14 AM
TexMexNext (1,945 posts)
5. You've missed the obvious question
WTF was a transgendered man doing with a penis in "his" vagina?