Sat Dec 1, 2018, 07:05 AM
Aquila (2,197 posts)
Albuquerque Mayor pulls the plug on battery electric bus deal - "issues regarding battery life"
Albuquerque Journal | STEVE KNIGHT | 11/13/18
The city of Albuquerque is pulling the plug on the Chinese manufacturer contracted to supply 60-foot electric buses for the much-maligned and delayed Albuquerque Rapid Transit project.
Mayor Tim Keller, meeting with Journal editors and reporters Monday, announced the city's plans to reject and return all 15 of the electric buses manufactured by BYD, also known as Build Your Dreams. The buses are manufactured at the company's California-based North American subsidiary...snip
..."When we started running the buses on test runs, we found major problems with the battery range, the brakes and some electrical issues," Keller said. "They seem to be things that were already on the 'to be fixed list,' but they started getting worse."
Keller said city officials have no confidence that the issues regarding battery life, an initial problem with the buses, are "something we can overcome."..
...Another issue, Keller said, is the batteries heating up when they are charged or used. "The range is less in the summer, because the batteries overheat and then we can't charge them," he said...more:
https://www.abqjournal.com/1246094/abq-rejecting-all-byd-art-buses-switching-to-non-electric.html
RELATED:
KOAT ALBUQUERQUE | 29 November 2018
On way out of town, ART bus breaks down
ALBUQUERQUE, N.M. — The 15 electric buses that were suppose to be the backbone of the Albuquerque Rapid Transportation system officially left town Wednesday.
One of them didn't fare so well on the trip back home to California.
"We're glad to see them go," Mayor Tim Keller said. "We're really glad to part ways." About 9 a.m. Wednesday, 15 ART buses left Albuquerque Transit's West Side station and headed back to Lancaster, California.
Build Your Dreams (BYD) delivered the buses to Albuquerque more than a year ago with promises that they would run 275 miles on an electric battery up and down Central.
But one bus headed back to California Wednesday could only make it 100 miles before it had to stop off of Interstate 40 in Thoreau. (To be charged by a portable diesel generator!!!)
Sky 7 caught up with the convoy that was traveling about 60 mph on Interstate 40 and Target 7 was able to locate the stopped bus that was hooked up to a battery charger. The driver of the bus would not say why it had to stop...more:
https://www.koat.com/article/electric-art-buses-split-for-california-one-had-to-stop-early/25337413
"We've uncovered so many safety and structural issues that we simply cannot put these buses on our streets" -Albuquerque Mayor Tim Keller
RELATED:
IndyGo electric bus safety questioned after Alburquerque points out major problems, returns them
RTV6 The Indy Channel Questions are being raised about the new electric buses that IndyGo has purchased for the Red Line Transit after another big city says they've had major problems and is returning their buses to the manufacturer.
Isolated incidents?
LA TIMES | Paige St. John | 5/20/18
Stalls, stops and breakdowns: Problems plague push for electric buses
When Chinese battery maker BYD Ltd. approached Southern California officials in 2008 touting ambitious plans to build electric cars, local politicians jumped at the promise of thousands of jobs and cleaner air.
In the nine years since, agencies have awarded BYD grants, subsidies and public contracts worth more than $330 million for its battery-powered buses, forklifts and trucks. The company is positioned to be a prime supplier of electric buses to the nation's second-largest system, as Los Angeles' Metro sets a 12-year deadline to abandon fossil fuels.
*****But largely unbeknownst to the public, BYD's electric buses are contending with a record of poor performance and mechanical problems*****....more:
https://www.latimes.com/local/lanow/la-me-electric-buses-20180520-story.html
Batteries. LOL
4 replies, 280 views
Replies to this discussion thread
| | | | |
| --- | --- | --- | --- |
| 4 replies | Author | Time | Post |
| Albuquerque Mayor pulls the plug on battery electric bus deal - "issues regarding battery life" (Original post) | Aquila | Dec 2018 | OP |
| | Gunslinger201 | Dec 2018 | #1 |
| | oflguy | Dec 2018 | #2 |
| | Jack Burton | Dec 2018 | #3 |
| | Aquila | Dec 2018 | #4 |
---
Response to Aquila (Original post)
Sat Dec 1, 2018, 08:26 AM
Gunslinger201 (43,290 posts)
1. When I see a Solar Panel Factory run on Solar Panels
I'll believe in Renewables
---
Response to Aquila (Original post)
Sat Dec 1, 2018, 12:04 PM
oflguy (19,263 posts)
2. How is your hydrogen powered car doing?
---
Response to Aquila (Original post)
Thu Dec 6, 2018, 12:35 PM
Jack Burton (14,194 posts)
3. more global warming hoax propaganda
The myth that electric vehicles reduce CO2 emitted into the atmosphere is propaganda to allow the doomer useful idiots to virtue signal. EVs harm the environment more than the help.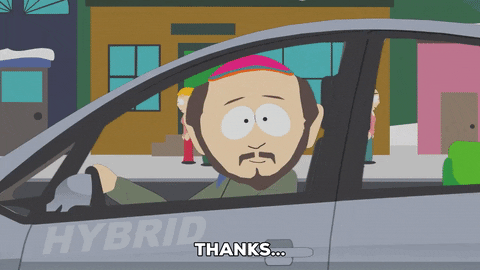 https://www.thegwpf.com/new-study-large-co2-emissions-from-batteries-of-electric-cars/
NEW STUDY: LARGE CO2 EMISSIONS FROM BATTERIES OF ELECTRIC CARS
Enormous hope rests on electric cars as the solution by the motor industry to climate change. However the batteries of electric cars are not environmentally friendly when manufactured. Several tonnes of carbon dioxide are being released, even before electric batteries leave the factory.
IVL, the Swedish Environment Institute has, on behalf of the Swedish Transport Administration and the Swedish Energy Agency, investigated the climate impact of lithium-ion batteries from a life-cycle perspective. Batteries for electric cars were included in the study. Lisbeth Dahllöf and Mia Romare have produced a meta-analysis, that is, a review and compilation of existing studies.
The report shows that battery manufacturing leads to high CO2 emissions. For each kilowatt-hour storage capacity in the battery, emissions of 150 to 200 kilograms of carbon dioxide equivalent are generated, already in the factory.
The researchers have not studied individual car brand's batteries, just how they were produced or what electrical mix they used. But to understand the importance of battery size here's one example: Two standard electric cars on the market, Nissan Leaf and Tesla Model S, have batteries of approximately 30 kWh and 100 kWh respectively.
As soon as you buy the car, CO2 emissions of approximately 5.3 tonnes and 17.5 tonnes, respectively, have been released for batteries of these sizes. The numbers may be difficult to relate to. By way of comparison, a trip for a person returning from Stockholm to New York by air causes emissions of more than 600 kilograms of carbon dioxide, according to the UN organization ICAO's calculation model.
---
Response to Jack Burton (Reply #3)
Fri Dec 7, 2018, 09:26 PM
Aquila (2,197 posts)
4. Apparently
you failed to realize that the entire post is anti-battery