Wed Jan 23, 2019, 11:01 PM
Aquila (2,436 posts)
Dubai Police unveil hydrogen-powered drone at Intersec
GulfNews.com | January 22, 2019
Dubai: Dubai Police has unveiled a hydrogen-powered drone while participating at the 21st edition of the world's leading security, safety, and fire protection trade show in Dubai, Intersec, being held at the Dubai International Trade Centre (DTCM)....
...Eng. Wael Asaad Ebrahim, Member of the General Directorate of Operations of the Dubai Police, said the hydrogen-powered drone is the first of its kind and can fly for more than 3 hours continuously....more:
https://gulfnews.com/uae/government/dubai-police-unveils-hydrogen-powered-drone-at-intersec-1.61575296
H2 drones make li-ion drones obsolete
Hydrogen is about much much much more than fueling cars.
Related:
In first, Israeli hospital uses fuel-cell energy for cleaner, smooth power flow.
"GenCell has taken this space technology & made the fuel cells cheaper to manufacture, replacing the platinum generally used in these cells with a combination of nickel & carbon and using a nanotechnology process."
https://www.timesofisrael.com/in-first-israeli-hospital-uses-fuel-cell-energy-for-cleaner-smooth-power-flow/
5 replies, 368 views
Replies to this discussion thread
| | | | |
| --- | --- | --- | --- |
| 5 replies | Author | Time | Post |
| Dubai Police unveil hydrogen-powered drone at Intersec (Original post) | Aquila | Jan 2019 | OP |
| | Gamle-ged | Jan 2019 | #1 |
| | MumblyPeg | Jan 2019 | #2 |
| | oflguy | Jan 2019 | #3 |
| | Aquila | Jan 2019 | #4 |
| | oflguy | Jan 2019 | #5 |
---
Response to Aquila (Original post)
Wed Jan 23, 2019, 11:20 PM
Gamle-ged (27,193 posts)
1. Three hours continuous flight...
---
Response to Gamle-ged (Reply #1)
Wed Jan 23, 2019, 11:31 PM
MumblyPeg (20,417 posts)
2. hydrogen can actually be useful for stuff like this where economy isn't the primary concern.
same is true for things like space probes and stuff, it's compact and energy dense so it makes sense using it in some forms for specific applications.
Mass transportation? yea, now that part is a fucking joke
---
Response to Aquila (Original post)
Thu Jan 24, 2019, 04:16 PM
oflguy (19,913 posts)
3. Does Israel have a big power reliability problem?
I work in lots of hospitals. Very VERY rarely do any of them have to rely on emergency backup power. I find it very difficult to see how or why anybody can justify the extra expense to install and maintain hydrogen-powered backup generators over conventional ones.

But I rest more soundly knowing that a hospital in Israel is burning hydrogen fuel in their backup generator whenever it is called into action.

My suspicion is they got it with a government grant, or, for free, given to them by the company making the generators, just so the manufacturers can make a video.
---
Response to oflguy (Reply #3)
Thu Jan 24, 2019, 09:07 PM
Aquila (2,436 posts)
4. What's your "suspicion" as to why London's Walkie Talkie
(20 Fenchurch St.) is powered by fuel cells?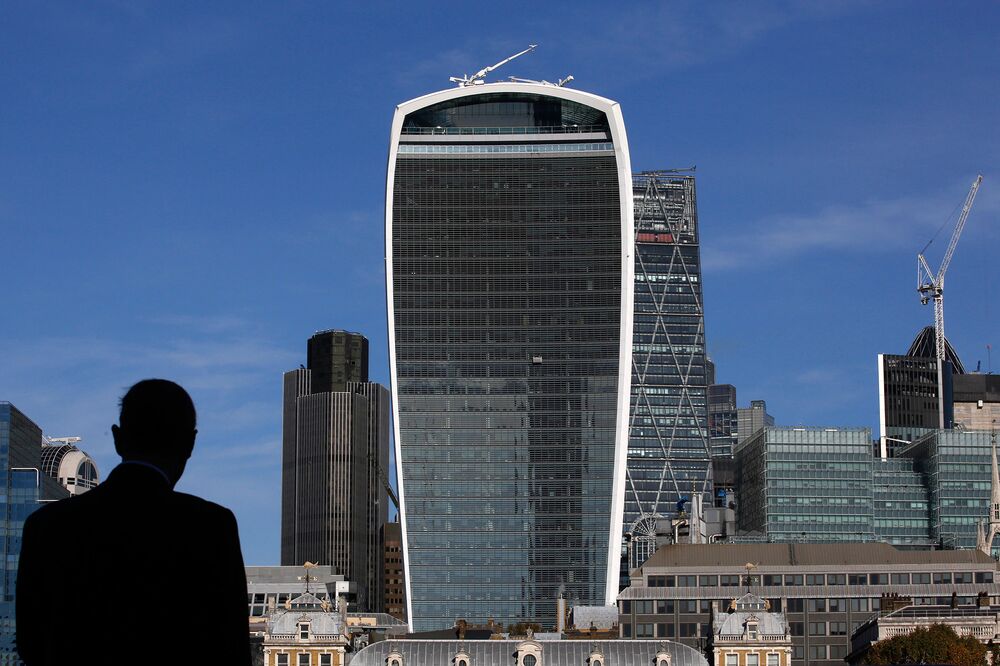 Any "suspicions" as to why Korea built the largest fuel cell power plant in the world a few years ago?
Any "suspicions" as to why EBAY and many other high tech firms use Fuel Cells to power their servers?
Maybe if you keep trying to understand this hydrogen energy revolution you'll begin to get it. I doubt it though, sounds like you'll do any and all mental gymnastics required to avoid realizing you've been totally, completely and utterly wrong about this whole thing. And that's hilarious.
---
Response to Aquila (Reply #4)
Thu Jan 24, 2019, 11:37 PM
oflguy (19,913 posts)
5. We know practicality was not the reason