Thu Aug 1, 2019, 04:11 PM
Aquila (2,766 posts)
Scotland: Beatrice Begins Operation- Worlds Deepest Wind Energy Farm of Its Kind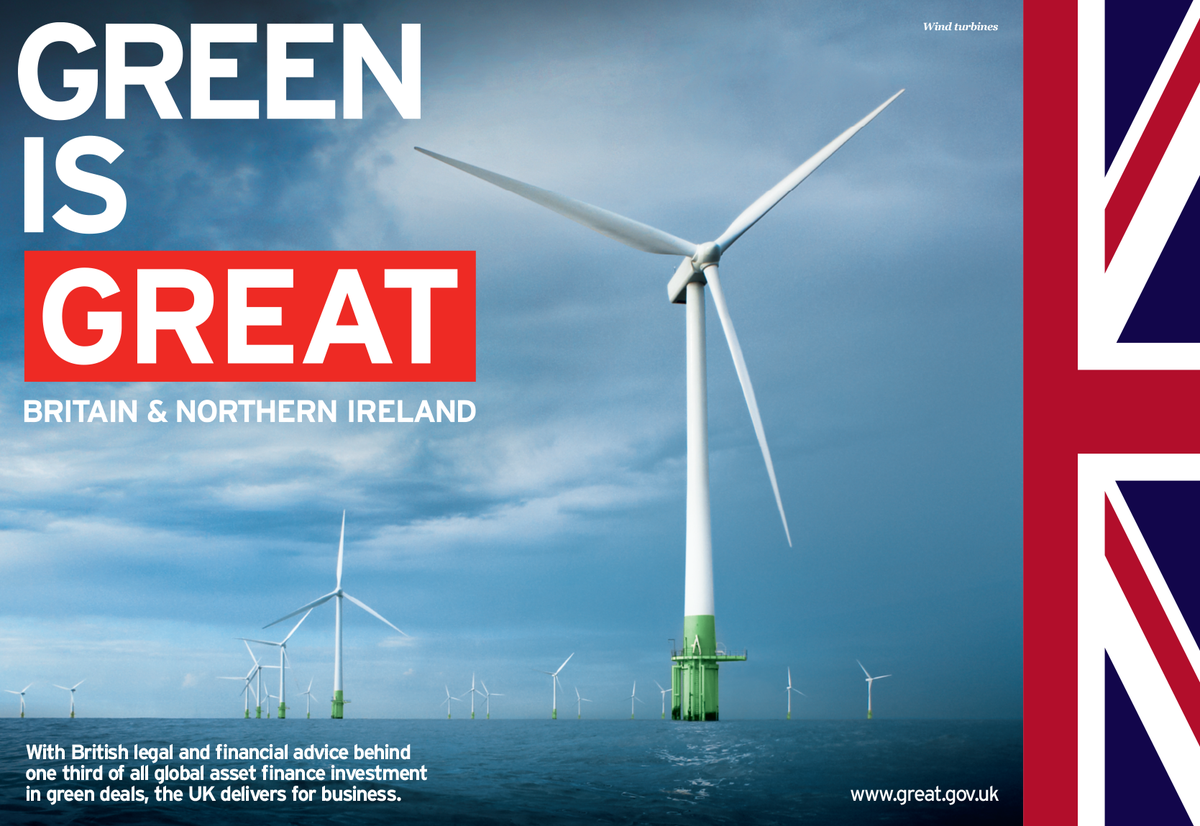 World's Deepest Wind Energy Farm of Its Kind Pushes Renewables Even Further
Beatrice could power the future of energy.
The world's deepest non-floating wind farm, located off the coast of Scotland, finally switched on this week, providing enough power for 450,000 homes.
The Beatrice offshore wind farm, activated by Prince Charles in a ceremony Monday, uses 84 turbines to generate 588 megawatts of energy. That means it ranks as the fourth-largest offshore wind farm in the world.
Perhaps most impressive are the foundations, which enabled utility provider SSE to harness the power of these winds eight miles away from the coast of Caithness, which is the far northeastern tip of Scotland. The company confirmed to Inverse that at a total height of 288 meters (315 yards), and with the deepest foundation jackets in the world, Beatrice ranks as the world's deepest non-floating wind farm.
As the more countries develop clean energy infrastructure and reduce carbon emissions, the wind farm feat off the coast of Scotland could encourage more wind installations in previously impossible locations.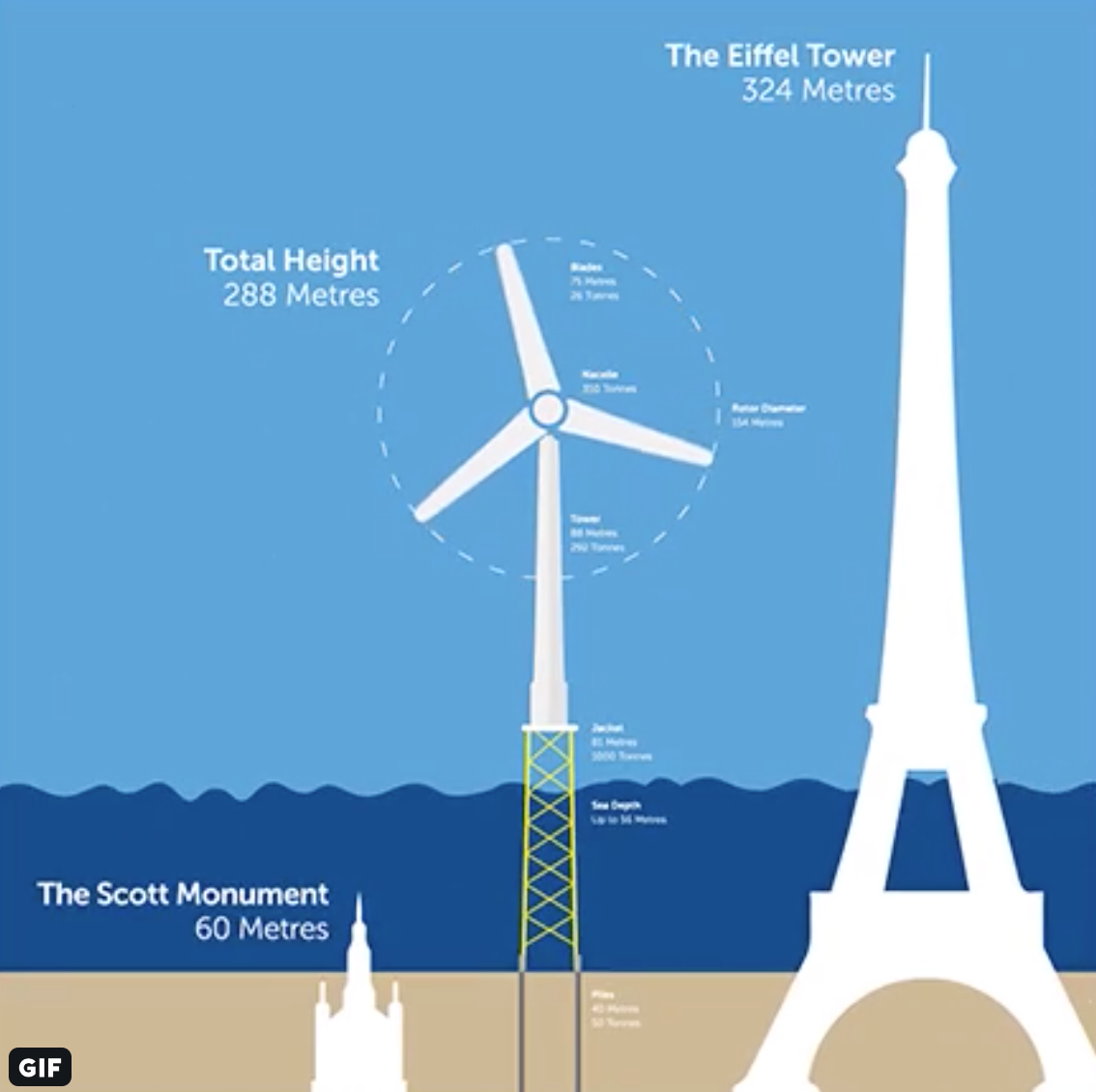 Offshore Wind: How It Could Keep the Lights On
Wind energy could be one of the great sources of sustainable energy for the future, and the United Kingdom is one of its biggest proponents. It has the world's largest amount of offshore wind installation capacity, ideal for the island nation, with 34 percent of total capacity...more:
https://www.inverse.com/article/58168-world-s-deepest-wind-energy-farm-of-its-kind-pushes-renewables-to-the-limit
Question for DI Energy Scholars:
In the future, do you think there will be MORE excess renewable energy or LESS excess renewable energy?
It's almost as if Scotland doesn't care what tRump thinks about wind turbines
"If you have a windmill anywhere near your house, congratulations, your house just went down 75 percent in value...and they say the noise causes cancer." Donald J. tRump, April 2, 2019
3 replies, 221 views
Replies to this discussion thread
| | | | |
| --- | --- | --- | --- |
| 3 replies | Author | Time | Post |
| Scotland: Beatrice Begins Operation- Worlds Deepest Wind Energy Farm of Its Kind (Original post) | Aquila | Aug 2019 | OP |
| | Gunslinger201 | Aug 2019 | #1 |
| | Aquila | Aug 2019 | #2 |
| | Solesurvivor | Aug 2019 | #3 |
---
Response to Aquila (Original post)
Thu Aug 1, 2019, 04:41 PM
Gunslinger201 (48,407 posts)
1. The next Solyndra, at lease they're not wasting my money
---
Response to Gunslinger201 (Reply #1)
Thu Aug 1, 2019, 04:47 PM
Aquila (2,766 posts)
2. You're assuming
Unless you left evidence out of your post

You know what happens when you assume, right?

The difference b/w Scotland's Wind Turbines and Solyndra is that Scotland's Wind Turbines exist, they work better than anyone imagined, and they are cost effective.

And they have just begun to harvest wind energy, something many DI Energy Scholars can't seem to get their heads around.

Try again?
---
Response to Aquila (Reply #2)
Thu Aug 1, 2019, 05:57 PM
Solesurvivor (14,559 posts)
3. Great, thats their choice but we'll burn coal, oil and natural gas all better
more energy concentrated means to generate energy lol