Fri Sep 13, 2019, 08:42 PM
Aquila (2,905 posts)
Ever wondered what a nuclear explosion would feel like first-hand? 4K VR Video- be there
PARADISE
MARSHALL ISLANDS
PACIFIC OCEAN
Ever wondered what a nuclear explosion would feel like first-hand?
The Finnish Broadcasting Company Yle transports you straight to the heart of the Pacific Ocean with the help of virtual reality.
Be there on a beach in paradise when Ivy Mike is detonated on Enewetak Atoll.
In addition to the VR experience, below you will find a feature story by reporter Mika Mäkeläinen from his trip with videographer Jani Saikko to the faraway islands.
The Paradise VR experience has been created from video and photo footage of Enewetak Atoll taken by Yle journalists. The 1952 explosion of Ivy Mike was digitally recreated and modeled to fit the actual environment.
To obtain the most realistic-feeling and immersive experience, it is best to use highly developed VR viewing equipment. If you have this kind of gear at your disposal, you can download a suitable version of the VR experience here for free (3.0 GB). You'll need a SteamVR-compatible VR headset – for example, HTC Vive, Oculus Rift or Windows Mixed Reality devices – along with a high-power computer.
Another alternative is to dive into Enewetak's amazing atoll with this version of the Paradise VR experience for your mobile phone. See the events as a 360˚ video in the YouTube app by turning your phone sideways or by using inexpensive VR viewers. You can also download a video for your mobile phone or computer from this link (mp4 file, 600 MB). The only thing you will need is a player that is equipped to play 360˚ media, such as the Android VR Media Player.
Another option is to watch the Paradise VR experience as a 2D video on your computer screen. Use the mouse to move about and explore your environment.
https://yle.fi/uutiset/3-10769930
VR VIDEO: You can use your mouse to change the view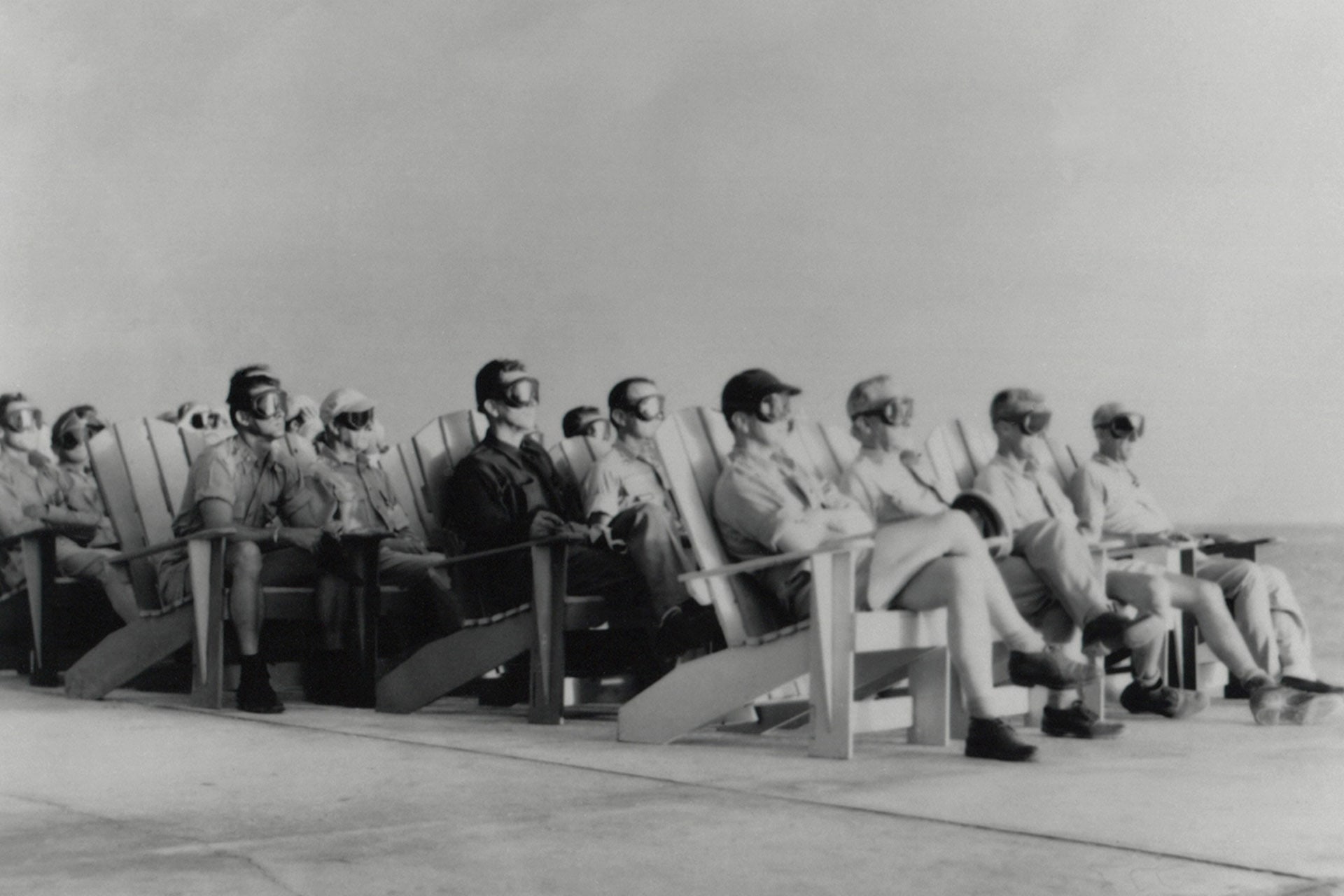 3 replies, 242 views
Replies to this discussion thread
| | | | |
| --- | --- | --- | --- |
| 3 replies | Author | Time | Post |
| Ever wondered what a nuclear explosion would feel like first-hand? 4K VR Video- be there (Original post) | Aquila | Sep 2019 | OP |
| | Gunslinger201 | Sep 2019 | #1 |
| | Squeek | Sep 2019 | #2 |
| | oflguy | Sep 2019 | #3 |
---
Response to Aquila (Original post)
Sat Sep 14, 2019, 09:40 AM
Gunslinger201 (50,920 posts)
1. Where were You when it was 10,000 degrees in the Shade?
I like to imagine that was Mecca
---
Response to Aquila (Original post)
Sat Sep 14, 2019, 03:57 PM
Squeek (14,061 posts)
2. Back in the days
when we kids did our nuclear bomb drills in school, that image was the stuff of my own nightmares.

Dozens and dozens of nightmares.



---
Response to Aquila (Original post)
Mon Sep 16, 2019, 02:34 AM
oflguy (20,796 posts)
3. Iran yearns to do this to us
https://pmatep5f7b.execute-api.us-east-1.amazonaws.com/ProdStage