Sat Dec 8, 2018, 08:11 PM
RCW2014 (18,765 posts)
Russian Gas Major Gazprom Kicks Major Arctic Gas Field Into Maximum Overdrive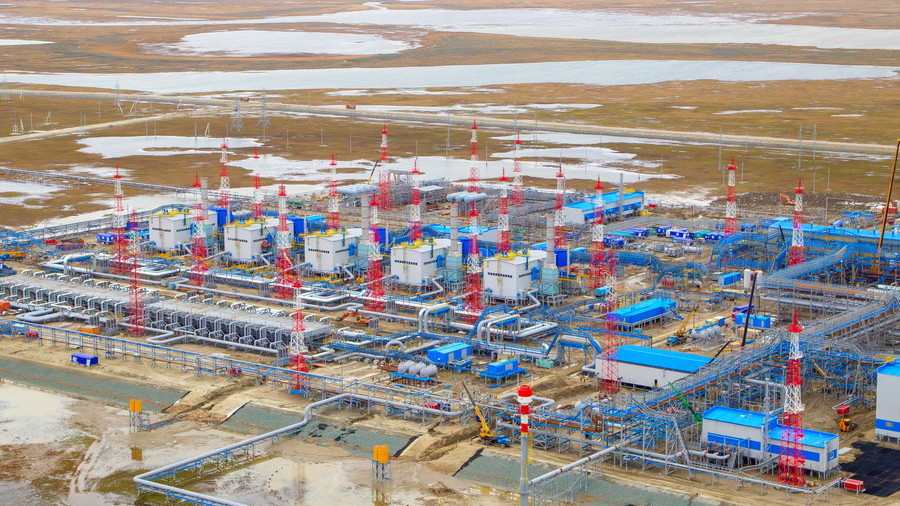 Published time: 8 Dec, 2018 17:36
Russian gas major Gazprom has launched the final unit of a major national gas field in the Arctic that is projected to produce for more than 100 years.
It took the company 10 years to build the whole infrastructure in the harsh northern conditions. The unique Bovanenkovo oil and gas condensate field will now be able to work at full capacity, increasing it to the target level of 115 billion cubic meters of gas per year. This is almost half of what Gazprom provides for the domestic market and almost half its exports, according to Russian President Vladimir Putin.
"The scale is impressive," Putin told Gazprom's CEO, Alexey Miller, as he joined the launching ceremony via a conference call on Wednesday.
The works on the key Arctic facility began in 2008, and the company managed to create a powerful industrial complex at the field as well as all necessary infrastructure, including a railroad and an airport. Two previous units began operations in 2012 and in 2014.
Gas production operations at the field are to continue at the facility for more than 100 years – until 2128. The Yamal gas production center, which includes Bovanenkovo field, has the "primary role in the national gas industry throughout the 21st century," according to Gazprom.
More...
https://www.rt.com/business/445969-gazprom-arctic-gas-field/
0 replies, 102 views