Tue Jan 15, 2019, 11:24 PM
RCW2014 (20,894 posts)
Irans Payam Satellite Fails To Reach Orbit After Launch - Official
Published time: 15 Jan, 2019 10:27
Edited time: 15 Jan, 2019 10:33
Tehran conducted one of at least two satellite launches it plans despite criticism from the US on Tuesday, but the satellite failed to reach orbit, an official said.
The rocket carrying the Payam satellite failed to reach the "necessary speed" in the third stage of its launch, Telecommunications Minister Mohammad Javad Azari Jahromi told state television.
The minister said the rocket had successfully passed its first and second stages before developing problems in the third. He did not elaborate on what caused the rocket failure, AP said.
Iran has said it plans to send two satellites, Payam and Doosti, into orbit. Payam means "message" in Farsi, while Doosti means "friendship." Jahromi wrote on Twitter that "Doosti is waiting for orbit."
Iran says the launches would not violate a UN Security Council resolution that calls on Tehran to undertake no activity related to ballistic missiles capable of delivering nuclear weapons. Iran also denies wanting nuclear weapons.
https://www.rt.com/newsline/448840-iran-satellite-fails-orbit/
4 replies, 237 views
Replies to this discussion thread
| | | | |
| --- | --- | --- | --- |
| 4 replies | Author | Time | Post |
| Irans Payam Satellite Fails To Reach Orbit After Launch - Official (Original post) | RCW2014 | Jan 2019 | OP |
| | Butchie_T | Jan 2019 | #1 |
| | batcat | Jan 2019 | #2 |
| | RCW2014 | Jan 2019 | #3 |
| | wonderwarthog | Jan 2019 | #4 |
---
Response to RCW2014 (Original post)
Tue Jan 15, 2019, 11:29 PM
Butchie_T (3,959 posts)
1. Great, more space debris that we will have to track
I hope it burns in quickly and over the ocean so no one gets 'rained' on.
---
Response to RCW2014 (Original post)
Tue Jan 15, 2019, 11:46 PM
batcat (15,709 posts)
2. If at first the Iranians don't succeed they will try, try again. ...
Eventually they will master rocket science and build an ICBM tipped with a nuke that can hit us or place a couple of nukes in obit and set them off over the United States and destroy our electric grid for five to ten years with am EMP burst. They will be shouting, "Allah Akbar" and dancing in the streets.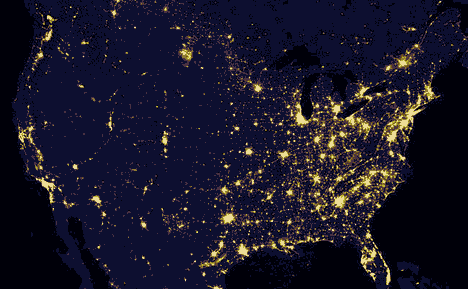 ---
Response to batcat (Reply #2)
Wed Jan 16, 2019, 12:27 AM
RCW2014 (20,894 posts)
3. Iran has invaded how many countries in the last 100 years vs. the USA?
Seriously, do "you people" even think about what you believe just for a moment ?
Iran is going to nuke the USA!!!
Better chance that israel does it first after we are financially broke and cut off their welfare payments.
---
Response to RCW2014 (Original post)
Mon Jan 28, 2019, 11:15 PM
wonderwarthog (17,574 posts)
4. Womp Womp!