Mon Oct 21, 2019, 11:04 AM
RCW2014 (25,212 posts)
Space X Wants to Launch 30,000 More Satellites Into Space
By Charlotte Edwards, The SunOctober 16, 2019 | 2:15pm | Updated
SpaceX wants to add 30,000 Starlink broadband satellites to the 12,000 it already plans to put into orbit, despite concerns being raised about "space junk" trapping us on Earth.
Elon Musk's company recently filed the request with the International Telecommunication Union.
Starlink is a project that intends to put over 12,000 satellites into the Earth's orbit so they can provide cheap WiFi to the entire world.
The recent request for permission could take seven years to get clearances before the specified satellites are launched.
more...
https://nypost.com/2019/10/16/spacex-wants-to-launch-30000-more-satellites-into-space/
5 replies, 241 views
Replies to this discussion thread
| | | | |
| --- | --- | --- | --- |
| 5 replies | Author | Time | Post |
| Space X Wants to Launch 30,000 More Satellites Into Space (Original post) | RCW2014 | Oct 2019 | OP |
| | quad489 | Oct 2019 | #1 |
| | Spitfire | Oct 2019 | #2 |
| | wonderwarthog | Oct 2019 | #3 |
| | Spitfire | Oct 2019 | #4 |
| | wonderwarthog | Oct 2019 | #5 |
---
Response to RCW2014 (Original post)
Mon Oct 21, 2019, 11:17 AM
quad489 (28,115 posts)
1. Cool...42,000 more pieces of crap that astronauts will have to watch out for when doing any EVAs....
---
Response to RCW2014 (Original post)
Mon Oct 21, 2019, 12:57 PM
Spitfire (3,102 posts)
2. It also raises concerns by people like me
who like to dabble in amateur astrophotography.
There is already a lot of crap up there that hampers my ability to gather image data without having planes and satellites ruining them.
As an example - last night I set up my Nikon D90 DSLR with an intervalometer and took 100 two minute images of one of my telescopes tracking and gathering images of M33 (Triangulum Galaxy) and made it into a Gif.
Look at all the stuff streaking through the sky.
Of the 100 images that I took (3.3 hours worth), 27 of them had stuff streaking through them.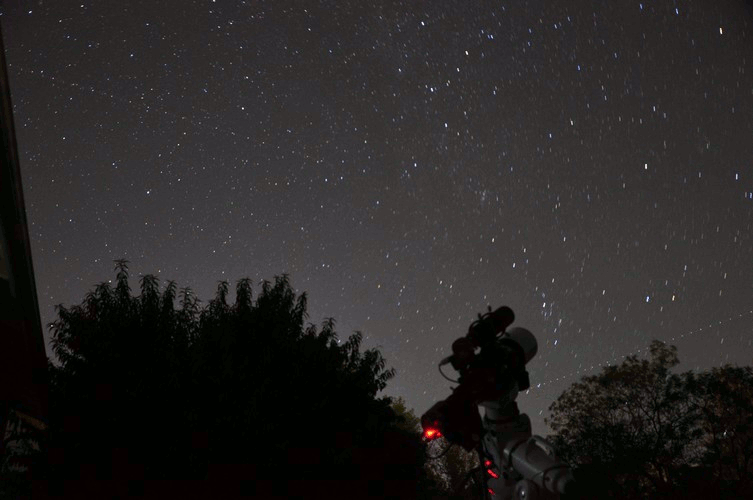 Just for the heck of it -
Here's a single stacked image of the 73 images that didn't have stuff streaking through them.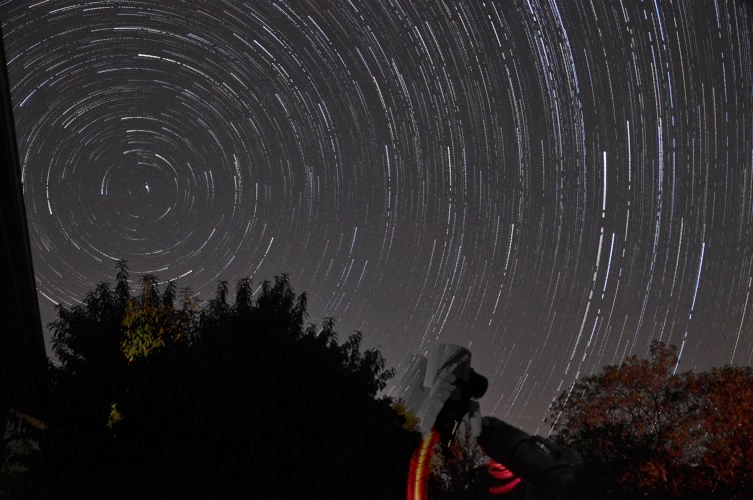 ---
Response to Spitfire (Reply #2)
Mon Oct 21, 2019, 07:38 PM
wonderwarthog (18,441 posts)
3. That is so cool!
Why don't you post your sky images more often?
If you hadn't explained it, I would have thought the streaks were meteorites!
I personally hope that they wait till the tech develops enough that they don't need to fill the sky with junk.
---
Response to wonderwarthog (Reply #3)
Mon Oct 21, 2019, 08:50 PM
Spitfire (3,102 posts)
4. The main reason I don't post more astrophotos
is the time it takes to make them.
First, when the Moon is visible it makes imaging VERY difficult - so for a couple of weeks out of the month I don't even set up my telescope if I am shooting RGB (Red/Green/Blue) images but if I am shooting narrow band I can still sneak in some imaging time though.
Second, it takes weeks worth of imaging to get enough image data to construct a final image.
Third, once I have enough data it can take me another week to combine all the images and adjust all the parameters to end up with something that someone can make sense of visually.
I would love to go outside with my telescope, take a few pics, and show them to you guys/gals - but that's not how it works.
I would guess that most of the deep sky images that I have posted are a culmination of most of two or three weeks worth of work.
But I'm glad you like them!
---
Response to Spitfire (Reply #4)
Tue Oct 22, 2019, 02:04 PM
wonderwarthog (18,441 posts)
5. I saw on Space Weather Woman's Youtube site
Where she gives forecasts for space photography.

I remember her distinctly saying you guys were in for a treat during a month with a lot of moonless nights (recently!)




Thanks for sharing the fruits of your labors with us!