Tue Oct 29, 2019, 08:03 AM
imwithfred (8,395 posts)
Demos, primitives, hope to impose a 42% sales tax, and that might not be enough
https://finance.yahoo.com/news/the-democratic-plan-for-a-42-national-sales-tax-202549219.html
The Democratic plan for a 42% national sales tax
…..Supporters of Medicare for All, the huge, single-payer government health plan backed by Bernie Sanders, Elizabeth Warren and several other Democratic presidential candidates, say it's time to think big and move to a health plan that covers everyone. Getting there is a bit tricky, however. A variety of analyses estimate that Medicare for All would require at least $3 trillion in new spending. That's about as much tax revenue as the government brings in now. So if paid for through new taxes, federal taxation would have to roughly double.
The Committee for a Responsible Federal Budget (CRFB) has done voters a favor by spelling out what kinds of new taxes it would take to come up with that much money. Warren justifies many of her programs by saying all it would take is "two cents" from the wealthy. That's a reference to her 2% wealth tax on ultra-millionaires. But Medicare for All would be so expensive that if you taxed top earners at 100%—that's right, if you took all the income of couples earning more than $408,000 per year—you'd still fall far short. And everybody getting taxed at 100% would obviously stop working.
Okay, that won't do it. So what will? CRFB outlined a variety of options. A 42% national sales tax (known as a valued-added tax) would generate about $3 trillion in revenue. But it would destroy the consumer spending that's the backbone of the U.S. economy. A tax of that magnitude would be like 42% inflation, wrecking consumer budgets and the many companies that depend on them, from Walmart and Amazon to your local car dealer.
Other options include a 32% payroll tax split between employers and workers or a 25% income surtax on everybody. Or, the government could cut 80% of spending on everything but health care, which would include highways, airports and the Pentagon. Or here's a good one: Just borrow the money and quadruple Washington's annual deficits.....
2 replies, 189 views
Replies to this discussion thread
| | | | |
| --- | --- | --- | --- |
| 2 replies | Author | Time | Post |
| Demos, primitives, hope to impose a 42% sales tax, and that might not be enough (Original post) | imwithfred | Oct 2019 | OP |
| | Gunslinger201 | Oct 2019 | #1 |
| | uncledad | Oct 2019 | #2 |
---
Response to imwithfred (Original post)
Tue Oct 29, 2019, 08:33 AM
Gunslinger201 (48,940 posts)
1. Tax and Spend, Spend and Tax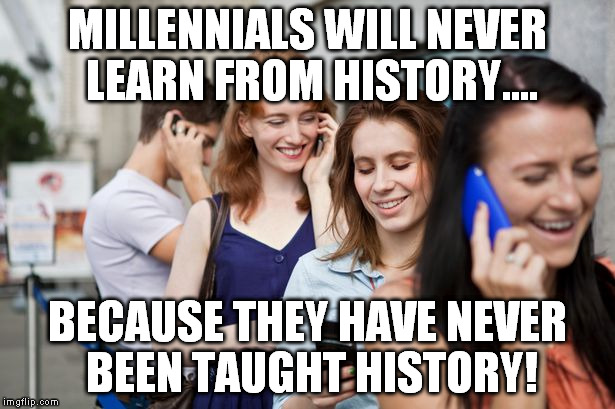 I love this meme
---
Response to imwithfred (Original post)
Tue Oct 29, 2019, 08:46 AM
uncledad (6,019 posts)
2. Peter Peterson's lobbying front end operation
The Committee for a Responsible Federal Budget (CRFB) is housed at the New America Foundation (NAF), a 501(c)(3) that receives considerable funding from the Peter G. Peterson Foundation.
https://www.sourcewatch.org/index.php/Committee_for_a_Responsible_Federal_Budget
Section 501(c)(3) is the portion of the US Internal Revenue Code that allows for federal tax exemption of nonprofit organizations, specifically those that are considered public charities, private foundations or private operating foundations. It is regulated and administered by the US Department of Treasury through the Internal Revenue Service. There are other 501(c) organizations, indicated by categories 501(c)(1) – 501(c)(29). This discussion will focus on 501(c)(3).
https://www.501c3.org/what-is-a-501c3/
Provisions Unique to 501(c)(3)
One of the most distinct provisions unique to Section 501(c)(3) organizations as compared with other tax exempt entities is the tax deductibility of donations. 26 U.S.C. § 170, provides a deduction, for federal income tax purposes, for donors who make charitable contributions to most types of 501(c)(3) organizations2.
Other unique provisions tend to vary by state. Like federal law, most states allow for deductibility for state income tax purposes. Also, many states allow 501(c)(3) organizations to be exempt from sales tax on purchases, as well as exemption from property taxes. Special nonprofit, bulk rate postage discounts are available from the Post Office to qualifying organizations.