Thu Jan 12, 2017, 02:23 PM
rampartb (9,711 posts)
cvs introduces lower priced alternative to epipen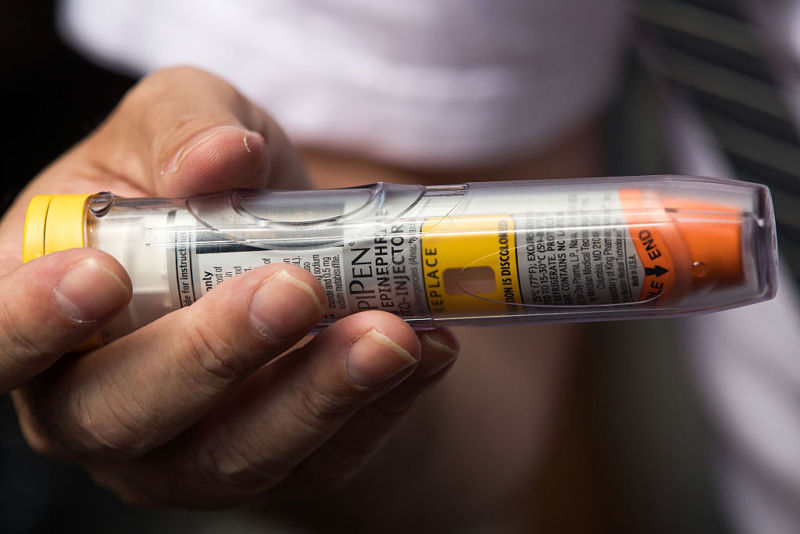 http://arstechnica.com/science/2017/01/cvs-just-announced-a-super-cheap-generic-alternative-to-epipen/
Pharmaceutical giant CVS announced Thursday that it has partnered with Impax Laboratories to sell a generic epinephrine auto-injector for $109.99 for a two-pack—a dramatic cut from Mylan's Epipen two-pack prices, which list for more than $600 as a brand name and $300 as a generic.
The lower-cost auto-injector, a generic form of Adrenaclick, is available starting today nationwide in the company's more than 9,600 pharmacies. Its price resembles that of EpiPen's before Mylan bought the rights to the life-saving devices back in 2007 and raised the price repeatedly, sparking outcry.
3 replies, 419 views
Replies to this discussion thread
| | | | |
| --- | --- | --- | --- |
| 3 replies | Author | Time | Post |
| cvs introduces lower priced alternative to epipen (Original post) | rampartb | Jan 2017 | OP |
| | His Daughter | Jan 2017 | #1 |
| | i verglas | Jan 2017 | #2 |
| | rampartb | Jan 2017 | #3 |
---
Response to rampartb (Original post)
Thu Jan 12, 2017, 04:41 PM
His Daughter (12,510 posts)
1. Stand by, more is coming
Insulin has been jacked up in price and others. No reason for some of them to cost what they do.
---
Response to rampartb (Original post)
Tue Jan 24, 2017, 12:00 AM
i verglas (17,323 posts)
2. we weren't hit by the increase up here
because of bulk buying. I checked into it because I had a bad reaction to a wasp sting recently -- what I did while DI was on hiatus: get stung by one of
the dastardly wicked wasps of fall
. Sweeping leaves off the veranda on November 18, and the vicious little asshole got me on the ankle.
I knew I was likely allergic, from a previous bee sting and an arm-long list of other allergies, and that the risks increase with subsequent stings, so I grabbed my Benadryl toot sweet. But the itch and sore lasted literally weeks.
I'm going to wait until spring to get an epipen because they're only good for a year (hm, I wonder). At present they're apparently about $100 here for one. Maybe we'll get the generic by then too!
What disgusting business practices some in the pharmaceutical industry are engaged in. Profiteering on literally life-and-death drugs. It doesn't get much lower.
https://www.thestar.com/news/canada/2016/08/25/americans-turn-to-canada-for-cheaper-epipens.html
---
Response to i verglas (Reply #2)
Tue Jan 24, 2017, 03:19 AM
rampartb (9,711 posts)
3. my wife is allergic to ants/bees etc
she stays away from them, but an emergency response would be nice.