Sun Jan 27, 2019, 10:22 PM
Gamle-ged (27,138 posts)
Death by Toothpick? Why You Need to Watch What You Swallow
"Oh, no!" my mother-in-law gasped when I started to stick some toothpicks into the plateful of hors d'oeuvres I was arranging. "Please don't use those things. They're terribly dangerous."
Then she told me about the time she attended a party where lots of toothpick-bedecked finger food was served. A few days later, a fellow partygoer developed a bellyache so severe that it sent him to the ER.
X-rays revealed nothing. Doctors were mystified. Sadly, within a week the man developed a raging infection—and he died.
An autopsy revealed the tragic truth, my mother-in-law said. A toothpick had punctured his intestines, setting the stage for the fatal infection.
https://bottomlineinc.com/health/wellness/death-by-toothpick-why-you-need-to-watch-what-you-swallow
I've been watching a TV show with a detective who always has a tooth pick in his mouth. This reminds me of an instructor I had for a factory equipment course who told us he used to chew toothpicks, became ill and was finally operated on for a punctured gut.
It does happen, on the occasion...
4 replies, 237 views
Replies to this discussion thread
| | | | |
| --- | --- | --- | --- |
| 4 replies | Author | Time | Post |
| Death by Toothpick? Why You Need to Watch What You Swallow (Original post) | Gamle-ged | Jan 2019 | OP |
| | fszwfnj | Jan 2019 | #1 |
| | Daves Not Here Man | Jan 2019 | #2 |
| | Gamle-ged | Jan 2019 | #3 |
| | orson | Feb 2019 | #4 |
---
Response to Gamle-ged (Original post)
Sun Jan 27, 2019, 10:42 PM
fszwfnj (5,521 posts)
1. Yep a friend of mine wife nearly died from
Internal mersa brought on by a piece of toothpick.
---
Response to Gamle-ged (Original post)
Mon Jan 28, 2019, 12:16 PM
Daves Not Here Man (20,811 posts)
2. toothpicks always kinda freaked me out exactly because of that.
i have never used one. plus, i never liked how the wood felt against my teeth. now, those lil dental picks with the floss? awesome, use them all the time.
---
Response to Daves Not Here Man (Reply #2)
Mon Jan 28, 2019, 12:53 PM
Gamle-ged (27,138 posts)
3. My favorite, the Reach flosser, a handle with snap-on flossing units...
...These as backups while traveling...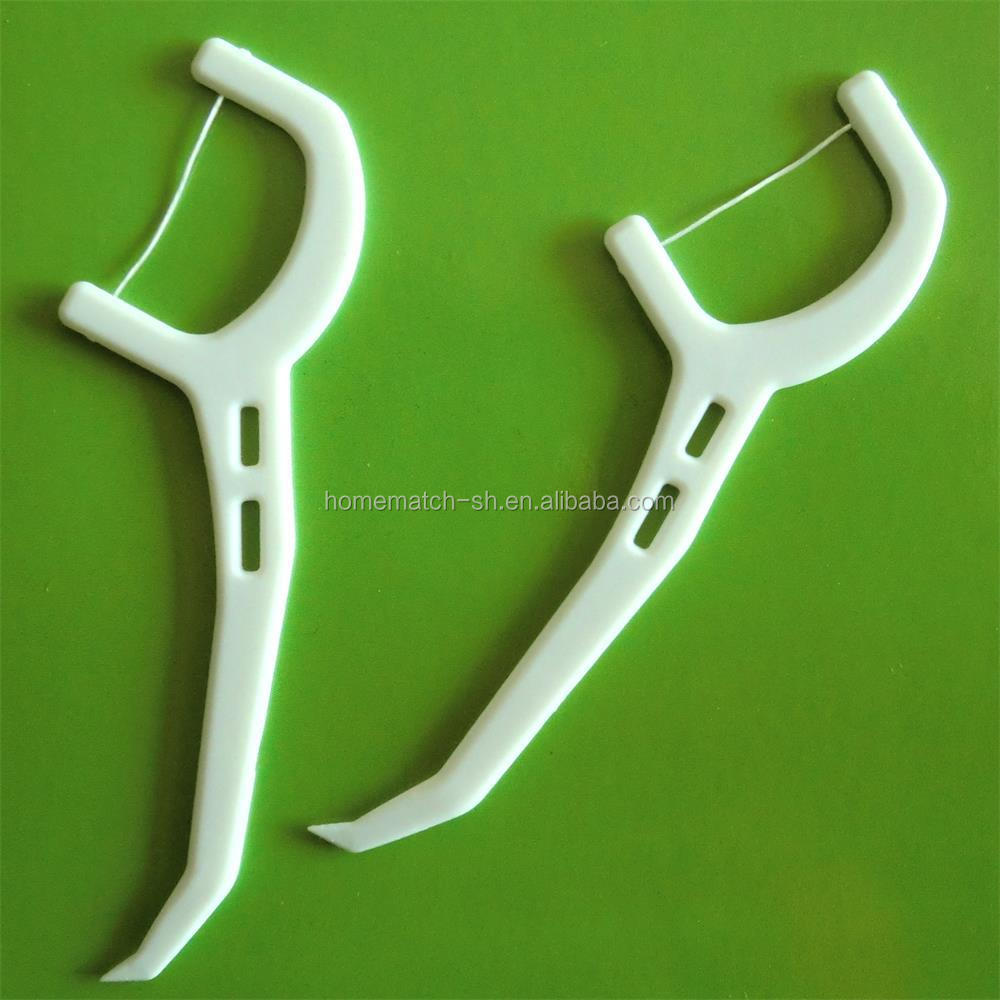 ---
Response to Gamle-ged (Original post)
Fri Feb 8, 2019, 05:43 PM
orson (10,100 posts)
4. Wood has anti bacterial properties
My gums grew back after I started using them 10 or 12 years ago. No more gingivitis. Intead of an hour long ordeal, semi-annual tooth cleaning has become painless. The round cocktail toothpicks don't work. They're too hard. Only an idiot would swallow one. It could kill you.