Tue Dec 25, 2018, 05:21 PM
Jack Burton (14,198 posts)
Doomer madness surpasses Trump Derangement Syndrome
The constant drumbeat of climate fear mongering is pushing the mentally unstable doomers to the limit.
https://www.nbcnews.com/health/mental-health/climate-grief-growing-emotional-toll-climate-change-n946751
Climate grief': The growing emotional toll of climate change
Extreme weather and dire climate reports are intensifying the mental health effects of global warming: depression and resignation about the future.
"The emotional reaction of my kids was severe," she told NBC News. "There was a lot of crying. They told me, 'We know what's coming, and it's going to be really rough.' "
"Do the students roll out nap mats and curl up in the fetal position with their blankies and pacifiers while listening to her lectures?" read a message sent to the school, she wrote in an opinion essay.
"Think about it, do you always understand what is really bothering you deep down?" she said. "The constant barrage of news that the world is ending takes a toll."
"It wasn't our choice to be born into a doomed world," she said. "All this terrible stuff can happen by 2030, and I won't even be 30 years old. It's so frightening."
7 replies, 505 views
Replies to this discussion thread
| | | | |
| --- | --- | --- | --- |
| 7 replies | Author | Time | Post |
| Doomer madness surpasses Trump Derangement Syndrome (Original post) | Jack Burton | Dec 2018 | OP |
| | batcat | Dec 2018 | #1 |
| | foia | Dec 2018 | #2 |
| | orson | Dec 2018 | #3 |
| | freedumb2003 | Dec 2018 | #4 |
| | Currentsitguy | Dec 2018 | #5 |
| | outside | Dec 2018 | #6 |
| | Jack Burton | Dec 2018 | #7 |
---
Response to Jack Burton (Original post)
Tue Dec 25, 2018, 06:03 PM
batcat (18,776 posts)
1. I remember how the news told me there would be a new ice age. ...
Now it tells me the exact opposite.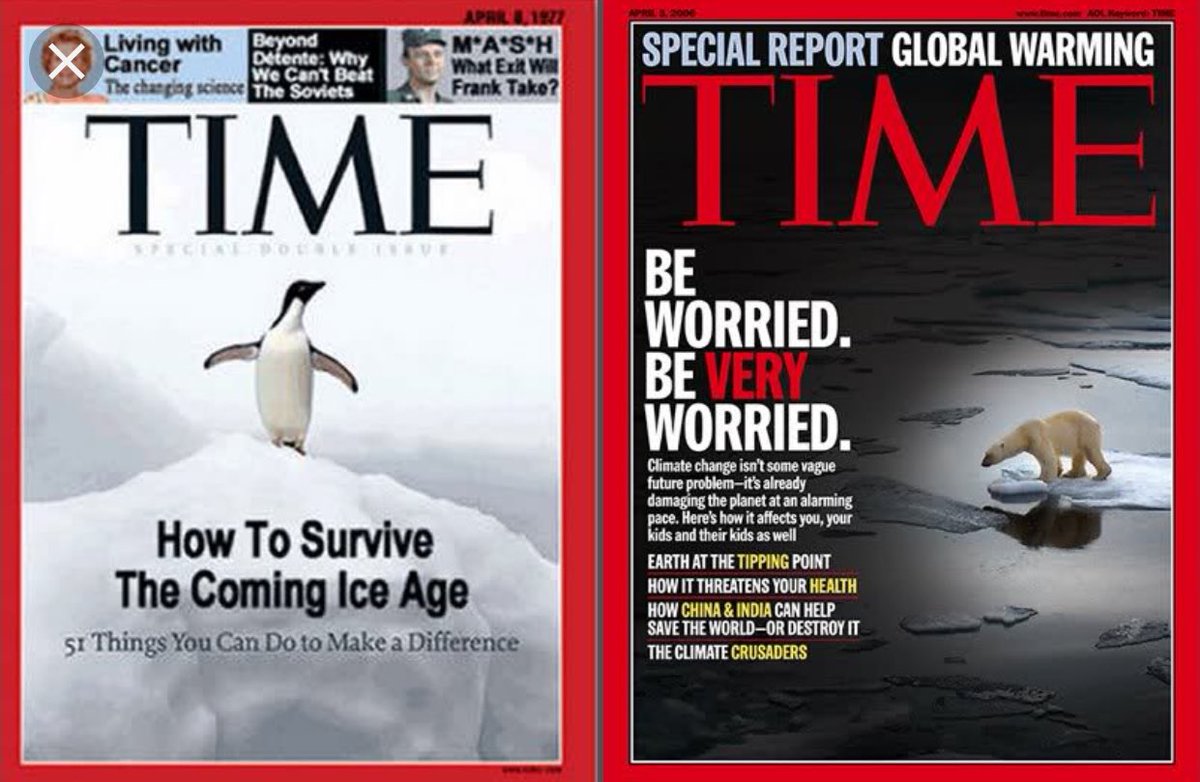 Over the years I have learned to not treat predictions pushed by the MSM as gospel.
---
Response to Jack Burton (Original post)
Tue Dec 25, 2018, 07:51 PM
foia (19,929 posts)
2. Must be a fun "reality" it must be to live in
Where Trump is destroying the country.

And climate change is destroying the planet.

And to make things even worse AR-15s are breaking themselves out of gun safes all over the country and shooting up schools.
---
Response to foia (Reply #2)
Tue Dec 25, 2018, 08:36 PM
orson (11,690 posts)
3. It's better than the circus
---
Response to orson (Reply #3)
Tue Dec 25, 2018, 11:14 PM
freedumb2003 (5,878 posts)
4. I still counsel suicide when there is no way out
I mean everywhere you look for lefty there is doom and gloom and NO escape from it.

Good for the individual who escapes such trials and tribulations, good for the USA, good for Mother Earth (we know people are the biggest environmental evil there is).

Everyone wins.
---
Response to Jack Burton (Original post)
Wed Dec 26, 2018, 11:38 AM
Currentsitguy (23,670 posts)
5. I'm quite certain
Their parents were the idiots I remember back during my younger days in the 80's who would freak out and claim they could not function due ridiculous fears that President Reagan was going to destroy the world in nuclear war.
---
Response to Jack Burton (Original post)
Wed Dec 26, 2018, 05:56 PM
outside (3,947 posts)
6. 2019/2020 we will see a change from climate to plastic.
Plastic killing seafood. Plastic poisoning our drinking water. Plastic in our food.
https://www.huffingtonpost.com/entry/plastic-waste-oceans_us_58fed37be4b0c46f0781d426
The Oceans Are Drowning In Plastic — And No One's Paying Attention "We're being overwhelmed by our waste."
This story is part of a series on ocean plastics.
Imagine an area 34 times the size of Manhattan. Now imagine it covered ankle-deep in plastic waste — piles of soda bottles and plastic bags, takeout containers by the mile, drinking straws as far as the eye can see.
That's a total of about 19 billion pounds of garbage. And according to one of the best estimates available, that's how much plastic waste ends up in our oceans every year.
"We're being overwhelmed by our waste," said Jenna Jambeck, an environmental engineer who led the 2015 study that determined this staggering number. According to Jambeck's research, this figure is on track to double by 2025 unless something is done, swiftly and at a global scale, to stem the tide of garbage.
=snip= **********. ************. ************.
Same crisis every time. Man made. Time is short to fix it. Global ending. The west must pay to fix it. Research money is needed. Show dead and dying animals.
---
Response to outside (Reply #6)
Wed Dec 26, 2018, 11:03 PM
Jack Burton (14,198 posts)
7. Maybe.
The plastic problem is primarily caused by Asian countries (China, India). It is politically incorrect to blame POC and/or communist countries. The USA and white people are always at fault for everything. Therefore, I expect liberals won't raise it a significant problem until libs figure out how to blame the USA, Trump, white people.
https://pmatep5f7b.execute-api.us-east-1.amazonaws.com/ProdStage