Wed Aug 22, 2018, 03:00 AM
Gunslinger201 (47,684 posts)
Manafort and Cohen convictions dont change much politically [View all]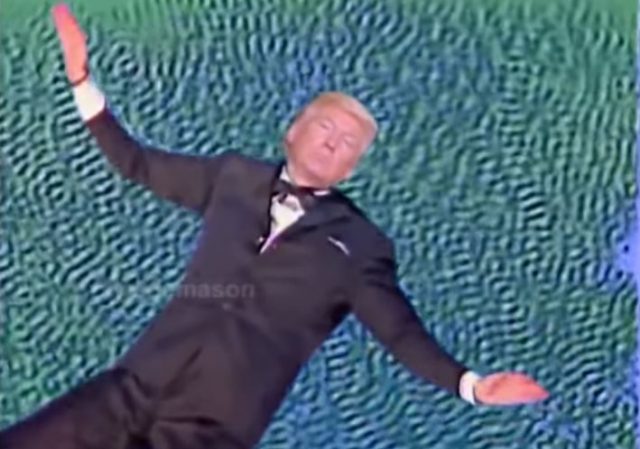 #TheResistance thinks they got him.
The convictions of Paul Manafort and Michael Cohen are it.
It is not illegal to pay someone to remain silent. The theory here is that the money paid to Clifford was an illegal campaign contribution. Since Cohen says he made the payment to Clifford at Trump's direction, Mueller is trying to ensnare Trump in that "crime." To my knowledge, there is no legal authority on whether paying a woman to keep her mouth shut constitutes a campaign contribution. It strikes me as a foolish interpretation of the law, and forcing Cohen to plead guilty to the "crime" of paying off Ms. Clifford doesn't transform it into a crime.
https://legalinsurrection.com/2018/08/manafort-and-cohen-convictions-dont-change-much-politically/#more-258062
57 replies, 1064 views
Replies to this discussion thread
57 replies
Author
Time
Post

Manafort and Cohen convictions dont change much politically

[View all]

Gunslinger201
Aug 2018
OP
fszwfnj
Aug 2018
#1
Frankenvoter
Aug 2018
#2
Tolk
Aug 2018
#3
yeahwhatev
Aug 2018
#8
Tolk
Aug 2018
#55
Boston
Aug 2018
#4
Frankenvoter
Aug 2018
#5
DavesNotHere
Aug 2018
#6
rh24
Aug 2018
#32
yeahwhatev
Aug 2018
#7
Carl
Aug 2018
#9
yeahwhatev
Aug 2018
#10
Carl
Aug 2018
#11
yeahwhatev
Aug 2018
#12
Carl
Aug 2018
#13
Hamer555
Aug 2018
#15
Carl
Aug 2018
#16
Hamer555
Aug 2018
#17
Carl
Aug 2018
#18
Hamer555
Aug 2018
#20
Carl
Aug 2018
#21
Hamer555
Aug 2018
#23
Carl
Aug 2018
#26
Hamer555
Aug 2018
#24
Carl
Aug 2018
#25
Hamer555
Aug 2018
#34
Carl
Aug 2018
#37
Hamer555
Aug 2018
#44
Carl
Aug 2018
#52
Hamer555
Aug 2018
#53
Carl
Aug 2018
#54
rh24
Aug 2018
#35
Carl
Aug 2018
#39
Hamer555
Aug 2018
#40
rh24
Aug 2018
#42
Hamer555
Aug 2018
#47
rh24
Aug 2018
#49
Hamer555
Aug 2018
#51
Nostrings
Aug 2018
#14
yeahwhatev
Aug 2018
#19
Nostrings
Aug 2018
#22
yeahwhatev
Aug 2018
#27
Nostrings
Aug 2018
#28
yeahwhatev
Aug 2018
#29
Nostrings
Aug 2018
#30
yeahwhatev
Aug 2018
#31
Nostrings
Aug 2018
#33
yeahwhatev
Aug 2018
#38
rh24
Aug 2018
#48
Nostrings
Aug 2018
#50
rh24
Aug 2018
#45
rh24
Aug 2018
#46
rh24
Aug 2018
#36
yeahwhatev
Aug 2018
#41
rh24
Aug 2018
#43
Tolk
Aug 2018
#56
Zingerr
Aug 2018
#57