---
Response to Ilovestx (Reply #1)
Tue Jun 4, 2019, 04:47 PM
CokeMachine1 (1,573 posts)
2. Dude, you really need to extract those gerbils
Last edited Thu Jun 6, 2019, 02:54 PM - Edit history (3)
from your ass. They appear to have diseased your sick mushy brain. Amirite HoundLover @hide5 & beaglelover @DU travelman90069@DI
"Ilovestx (4,311 posts)
1. Oh, you poor cunt, how ever will you survive!!!!! Better get on your fainting couch cumshot!"
I see that KCI and ilovesdixnky deleted a couple of responses to me. Both posts contained the same image and they were bragging about their weekend plans with their common pet. Looks like the gerbils will get the weekend off while the goat helps them get off.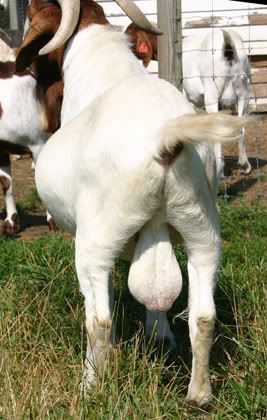 Quit drooling houndlover@hide5 -- you're staining your thong. You may want to widen that stairway.
Replies to this discussion thread
| | | | |
| --- | --- | --- | --- |
| 29 replies | Author | Time | Post |
| | msv | Jun 2019 | OP |
| | Ilovestx | Jun 2019 | #1 |
| Dude, you really need to extract those gerbils | CokeMachine1 | Jun 2019 | #2 |
| | Ilovestx | Jun 2019 | #3 |
| | KittyCatIdiots | Jun 2019 | #20 |
| | fuel | Jun 2019 | #22 |
| | fuel | Jun 2019 | #23 |
| | fuel | Jun 2019 | #24 |
| | SatansSon666 | Jun 2019 | #4 |
| | Grumpy Pickle | Jun 2019 | #5 |
| | SatansSon666 | Jun 2019 | #6 |
| | Grumpy Pickle | Jun 2019 | #7 |
| | SatansSon666 | Jun 2019 | #8 |
| | Grumpy Pickle | Jun 2019 | #9 |
| | SatansSon666 | Jun 2019 | #10 |
| | Grumpy Pickle | Jun 2019 | #11 |
| | SatansSon666 | Jun 2019 | #12 |
| | Grumpy Pickle | Jun 2019 | #14 |
| | SatansSon666 | Jun 2019 | #15 |
| | Grumpy Pickle | Jun 2019 | #16 |
| | SatansSon666 | Jun 2019 | #17 |
| | Grumpy Pickle | Jun 2019 | #18 |
| | Bubba | Jun 2019 | #27 |
| | SatansSon666 | Jun 2019 | #28 |
| | KittyCatIdiots | Jun 2019 | #19 |
| | Ilovestx | Jun 2019 | #13 |
| | KittyCatIdiots | Jun 2019 | #26 |
| | fuel | Jun 2019 | #25 |
| | KittyCatIdiots | Jun 2019 | #29 |
| | fuel | Jun 2019 | #21 |
Edit History